David Randall
---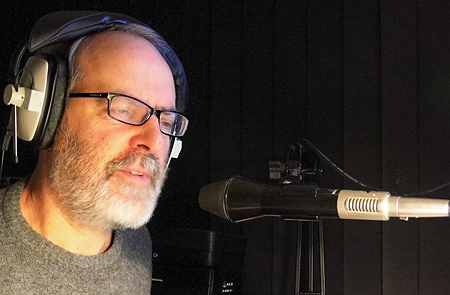 "Assume The Position", Sundays 22:00, Mondays, Fridays 22:00 (repeat) Latest playlist
New to GRTR!, Sundays 21:00; Tuesdays 16:00, Thursdays 21:00 (repeat) Latest playlist

---
David presents 'Assume the Position', a weekly show signposting new additions to the website, upcoming tours and playing the best new and classic rock tracks, and 'New to GRTR!' showcasing latest additions to our playlist.
David Randall grew up in the sixties on a diet of pirate Radio Caroline North enchanted by both the music and the informality. Like many enthusiasts, as a youngster he made home recordings of an imaginary radio station using an early reel to reel.
David was far too young to join the 'pirates' and therefore comforts himself with the thought that - having grown up intimately with their output - he may have subconsciously absorbed their presentation styles and enthusiasm.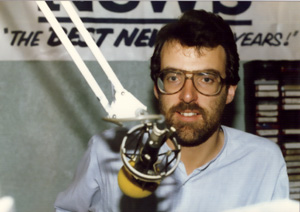 Whilst at University he worked at BBC Radio Birmingham witnessing first hand the work of Alan Dedicoat (the voice of the National Lottery) who was then a station announcer. He then auditioned for Radio 210 (Thames Valley) when Bob Harris was Head of Music and Presentation and Mike Read and Steve Wright were on the DJ roster.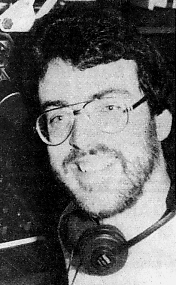 David was unsuccessful and decided that he would pursue an alternative career. However he maintained his radio interest in the 1980s when he worked for Liverpool's biggest hospital radio station, later becoming station manager. David says: "Technically, the station was kitted out with some of the best ex-BBC equipment and it provided an excellent training ground not least with the roadshows which entailed engaging the public and of course raising funds for the hospital. Unfortunately the studios were next to the morgue!"
The Internet gave David a chance to rekindle and develop his lifelong radio interests and study of rock radio. He says: "Amazingly, much rock radio is still driven by a fairly restricted playlist rotating the familiar big name artists. There is a lack of real depth in the programming. With GRTR! Radio we like to give a voice to independent and upcoming artists as well as the more mainstream and we take great pleasure in searching out those who may have been overlooked or forgotten about over the years but who nevertheless repay greater investigation. There are also specialist presented and continuous music sequences for a range of genres under a general classic rock banner."
"It's amazing that the Internet now gives an opportunity to reach a global radio audience - it's created more of a level playing field - and much of our feedback comes from outside the UK as listeners discover the refreshing music mix. For example, we've had some great comments from listeners in North America which traditionally has been a stronghold for FM Rock Radio."
David established the radio channel after the demise of UK City Radio which broadcast his weekly show from 16 June 2007. The idea was to complement the reviews and interviews that appeared on the well-established classic rock website Get Ready to ROCK!
His biggest radio heroes are those who trailblazed rock music in the UK sometimes in the face of adversity: Alan Freeman, Bob Harris and Johnnie Walker. He aims to bring elements of their style and spirit to his own programming. In particular, he was always very impressed with Bob Harris' overnight show for BBC Radio 1 in the early-1990s: "If there is a model for GRTR! Radio it is that. Bob calls it a strip show, rather than a specialist sequence, but he played a really healthy selection of music with interviews and live sessions and before his subsequent more specialist Country and Americana interests."
David's own musical tastes came full circle with the start of the Get Ready to ROCK! website in 2003. For a period in the eighties he was very interested in disco and funk music (with pop this formed the staple output of his hospital radio station) and the 1990s was something of a blank as music became less important in his life almost coinciding with Bob Harris' removal from Radio 1 as part of an old-school DJ cull in 1993. Now fully reformed and enlightened, David cherishes that he started buying records in the early 1970s in what was a glorious and formative period for classic and progressive rock.
If you'd like to make your own suggestions for any of our features (see below) or request a particular track please contact us.
The 'New to GRTR!' sequence is broadcast on Sundays at 21:00 showcasing new releases and gives a flavour of the range of music played on the station.
You can also hear David interviewing artists for our special features. These have included Steve Hackett, Rod Argent, David Coverdale, Joan Armatrading, Geoff Downes, Martin Barre, Paul Rodgers and many others.

Connect with David at LinkedIn

Selected shows are now available to listen again at Mixcloud

Assume The Position with David Randall - 15 November 2015 by Get Ready To Rock! Radio on Mixcloud

Forthcoming shows

From Sunday 29 November...

In the run-up to Christmas, David will be replaying a selection of favourite tracks from the show since January

.

On Sunday 27 December he presents 'Best of 2015' reflecting the GRTR! reviewer selections and the popular vote at www.getreadytorock.com
---
2015 highlights
Assume The Position 400 with David Randall - 7 June 2015 by Get Ready To Rock! Radio on Mixcloud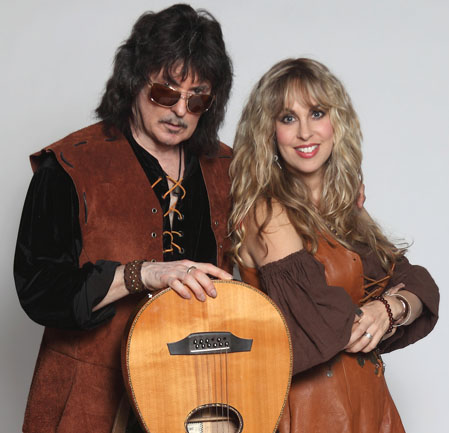 Sunday 8 November, 22:00
In the first hour David chats to Ritchie Blackmore and Candice Night about Blackmore's Night and the new album 'All Our Yesterdays' with tracks from various albums since the 1997 debut.
Now available at Mixcloud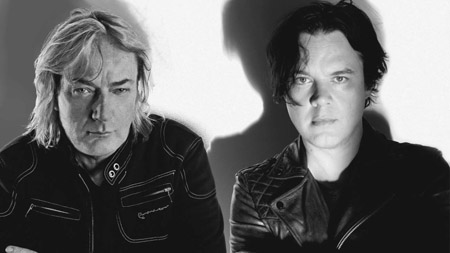 Sunday 25 October 2015, 22:00
A two hour special featuring the music of Downes Braide Association who release their second album in November.
In the first part, David chats to singer songwriter Chris Braide about the new album and his own career which has included writing/producing artists such as Britney Spears and Beyonce.
In the second part Geoff Downes chooses some of those favourite tracks that have influenced and inspired him over the years.
Now available at Mixcloud (Geoff Downes)
Now available at Mixcloud (Chris Braide)
Album review (incl. interview previews)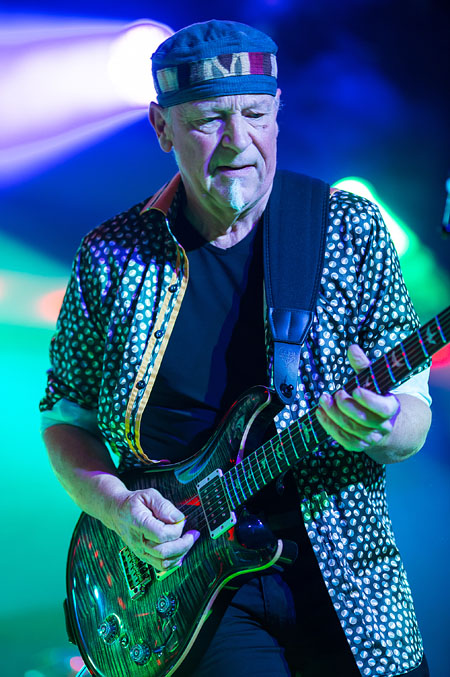 Sunday 20 September 2015, 22:00
In the first hour of his weekly show, David Randall chats to Martin Barre and plays tracks from his new album 'Back To Steel', released 18 September.
Now available at Mixcloud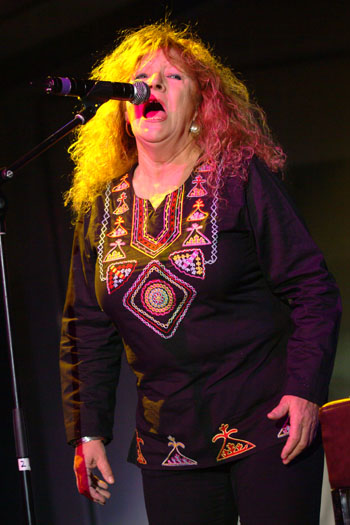 Photo: Noel Buckley

MAGGIE BELL

Sunday 23 August 2015, 16:00
Sunday 30 August, 16:00 (Part 2)

David chats to Maggie Bell ahead of the reissue, in September, of the first two Stone The Crows albums.

More information (and Mixcloud links)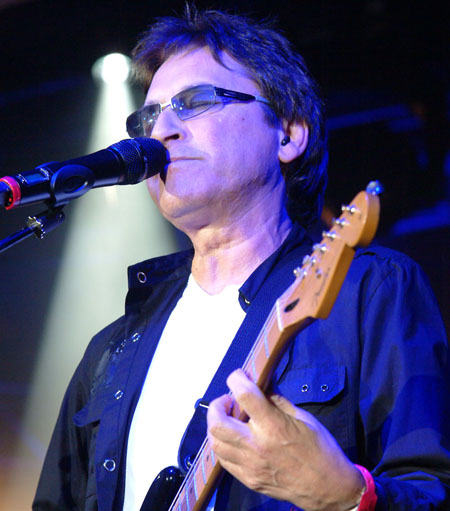 Photo: Noel Buckley

RUSS BALLARD

Sunday 26 July 2015, 16:00 The Songwriters, Part 1
Sunday 2 August, 16:00 The Songwriters, Part 2

A special interview/feature with Russ Ballard chatting about his career, songwriting and solo albums.

More information (and Mixcloud links)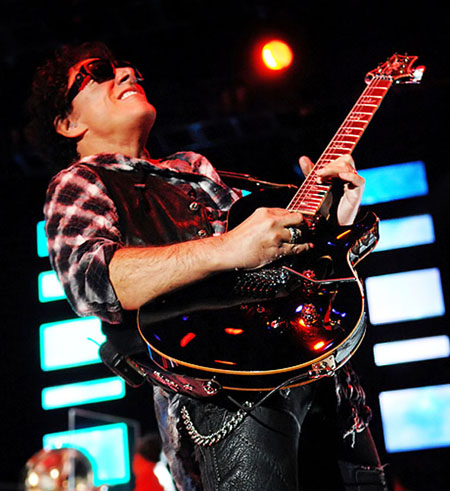 Photo: Steve Goudie
Sunday 5 July, 22:00
NEAL SCHON SPECIAL
In the first hour of this week's show, David chats to Journey guitarist Neal Schon about his career
Album review and interview preview
Now available at Mixcloud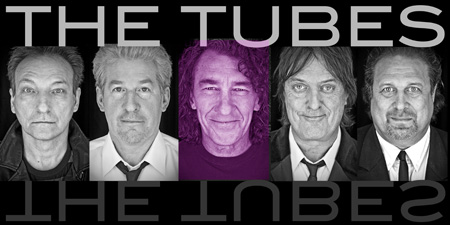 Sunday 28 June, 16:00 The Tubes Part 1
Sunday 5 July, 19:00 The Tubes Part 2
Ahead of their 40th Anniversary UK tour, Fee Waybill chats to David about The Tubes, the trials and tribulations and their legacy.
More information (and Mixcloud links)

Sunday 7 June, 22:00
In his 400th show David plays a key track from each year of broadcasting. Plus new releases and classic rock.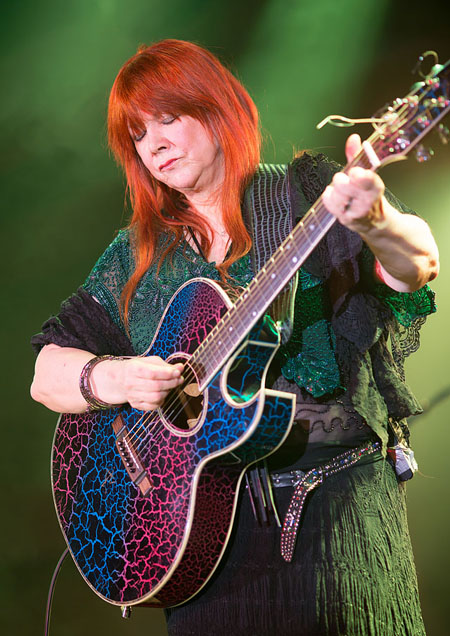 Sunday 3 May, 16:00 (Part 1)
Sunday 31 May, 16:00 (Part 2)
SONJA KRISTINA
David chats to the Curved Air vocalist about her career
More information (and Mixcloud links)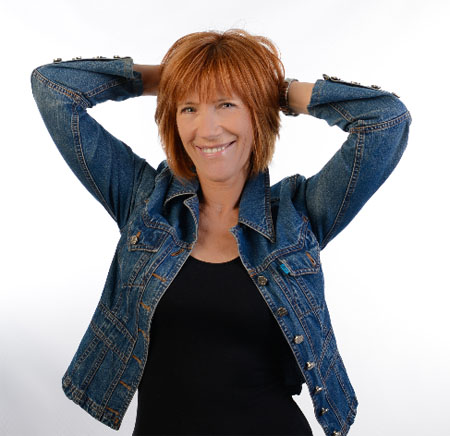 Sunday 5 April, 16:00 (Part 1)
Sunday 26 April, 16:00 (Part 2)
"I've Got The Music In Me" - KIKI DEE
David chats to the singer songwriter about her career in the 1960s (Part 1) and beyond (Part 2).
Sunday 5 April, 22:00
DEBORAH BONHAM - "Favourite Tracks from Favourite Artists"
Deborah chats to David about her career, ahead of her European festival and tour dates in April/May (UK) and July (France).
More information (and Mixcloud link)
Sunday 29 March, 22:00

ANNIE HASLAM of RENAISSANCE

Ahead of their April European tour dates, David chats to the Renaissance vocalist
More information (and Listen Again link)


STEVE HACKETT 23:00
Steve chats about his new album 'Wolflight'
Now available as a podcast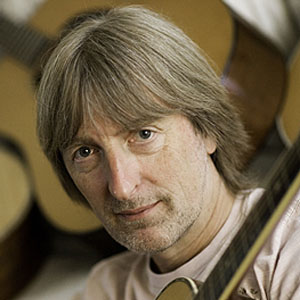 Sunday 29 March, 16:00

ANTHONY PHILLIPS Special Feature: the original Genesis guitarist chats about his career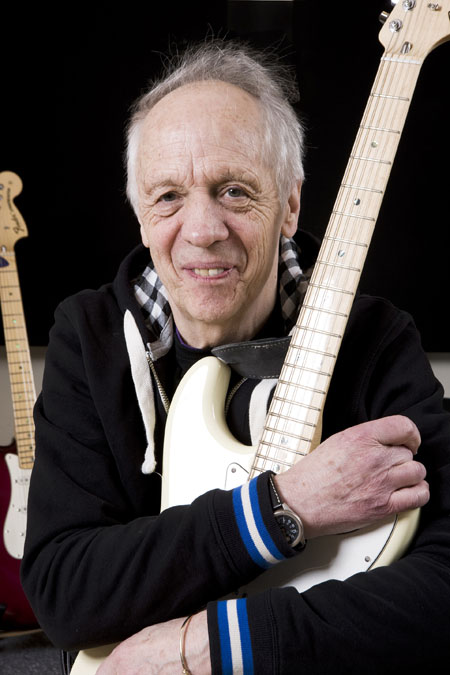 Photo: Mike Prior

Sunday 1 March 2015, 16:00
Sunday 22 March, 16:00

ROBIN TROWER

Robin chooses some of his favourite tracks and chats to David about his career, plus tracks from the latest album 'Something's About To Change'

More information (and Mixcloud link)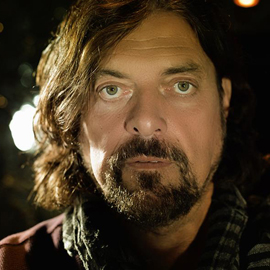 Sunday 8 February 2015, 22:00
Sunday 8 March 2015, 21:00
ALAN PARSONS
In the first hour of his show, David chats to legendary Abbey Road engineer/producer and leader of The Alan Parsons Project.
Alan brings The Alan Parsons Live Project to London, Shepherds Bush Empire, on Wednesday 18 March.
---
Regular features
Anniversary Rock feature
If you have a suggestion for this sequence, please let us know by email, you can also suggest tracks for those forthcoming shows listed above.
2015
Sunday 11 January: James Griffin, Joe Jammer, Frankie Goes To Hollywood
Sunday 18 January: Status Quo, Barry Manilow, Eric Clapton
Sunday 25 January: Jim Capaldi, Seven Thorns, Fleetwood Mac
Sunday 1 February: Keith Emerson, The Blues Brothers, Shocking Blue
Sunday 15 February: Joni Mitchell, Manfred Mann's Earth Band, Badfinger
Sunday 22 February: Anthony Phillips, Alan Parsons, Average White Band
Sunday 1 March: Squeeze, Led Zeppelin, Dire Straits
Sunday 15 March: Paul Kossoff, Quiet Riot, The Runaways
Sunday 22 March: Allanah Myles, Ian Dury, Blondie
Sunday 12 April: Jimmy McIntosh, ABC, Bonnie Tyler
Sunday 26 April: Focus, Steve Perry, Mick Ronson
Sunday 3 May: Jefferson Starship, The Stranglers, Rolling Stones
Sunday 17 May: The Isley Brothers, John Sykes, David Bowie
Sunday 24 May: Gov't Mule, Dave Grohl/Stevie Nicks, Edgar Winter Group
Sunday 31 May: Saxon, Seal & Jeff Beck, Electric Light Orchestra
Sunday 7 June: Elton John, Wilson Phillips, Phil Collins
Sunday 14 June: Fleetwood Mac, Rory Gallagher, Van Morrison
Sunday 21 June: Captain & Tennille, Rainbow, The Corrs
Sunday 28 June: Eagles, Rare Earth, 10cc
Sunday 5 July: Heart, Cream, Jimi Hendrix
Sunday 12 July: Electric Light Orchestra, Gov't Mule, Status Quo
Sunday 19 July: Genesis, Procol Harum, The Sensational Alex Harvey Band
Sunday 26 July: Dire Straits, Cliff Richard, R.E.M.
Sunday 2 August: Aerosmith, Kiki Dee, Magnum
Sunday 9 August: The Lovin' Spoonful, Bachman, Johnny Winter
Sunday 16 August: Bread, Sheryl Crow, Seether
Sunday 23 August: 10cc, Huey Lewis And The News, David Bowie
Sunday 30 August: Rod Stewart, Blodwyn Pig, Traffic
Sunday 6 September: Glen Campbell, The Tubes, ABC
Sunday 13 September: T.Rex, Thunder, Stackridge
Sunday 20 September: Kate Bush, Lesley Duncan, Christopher Cross
Sunday 27 September: Steely Dan, The Move, Oasis
Sunday 4 October: David Gilmour, Midge Ure, Skuffle
Sunday 11 October: Ann Wilson, Hollywood Vampires, Buddy Guy
Sunday 18 October: The Producers, Alanis Morisette, Def Leppard
Sunday 15 November: The Beatles, Lindisfarne, Frankie Goes To Hollywood
Sunday 22 November: The Doors, Alice In Chains, Scorpions

Playlists 2015 (updated 23.11.15)
---
(2007-2014)
---
Regular feature
Live Legends
Two tracks featuring bands who are particularly renowned in the live context
Click the link below to reveal those artists that have featured in our Live Legends sequence, and then make your own suggestion!
---
Playlist Archive 2007-2014

Playlists 2014 (updated 29.12.14)
January 2014 - March 2014

April 2014 - June 2014

July 2014 - September 2014
(Links will open new window, Adobe Reader required)
---
October 2012-December 2012 (updated 30 December 2012)
(Will open in new window, Adobe Reader required)

July 2012-September 2012 (updated 8 October 2012)
(Will open in new window, Adobe Reader required)

April 2012 - June 2012 (updated 25 June 2012)


(Will open in new window, Adobe Reader required)

---
January 2011-March 2011
(Will open in new window, Adobe Reader required)
April 2011-June 2011
(Will open in new window, Adobe Reader required)
July 2011-September 2011
(Will open in new window, Adobe Reader required)
October 2011 - December 2011
(Will open in new window, Adobe Reader required)

---
Playlists (2010)

January 2010 - March 2010
(Will open in new window, Adobe Reader required)

April 2010--June 2010
(Will open in new window, Adobe Reader required)

July 2010-September 2010
(Will open in new window, Adobe Reader required)

October 2010-December 2010
(Will open in new window, Adobe Reader required)

---
Playlists (2009)
January 2009 - March 2009
(Will open in new window, Adobe Reader required)
April 2009 - June 2009
(Will open in new window, Adobe Reader required)
July 2009 - September 2009
(Will open in new window, Adobe Reader required)
October 2009-December 2009
(Will open in new window, Adobe Reader required)

---
Playlists (2008)
January 2008 - March 2008
(Will open in new window, Adobe Reader required)
April 2008 - June 2008
(Will open in new window, Adobe Reader required)
July 2008 - September 2008
(Will open in new window, Adobe Reader required)
October 2008 - December 2008
(Will open in new window, Adobe Reader required)

---
Playlists (2007)



June-September 2007
(Will open in new window, Adobe Reader required)

October-December 2007
(Will open in new window, Adobe Reader required)

---
---
Play a sample >>

---
Page updated 31.10

.15