David Randall
---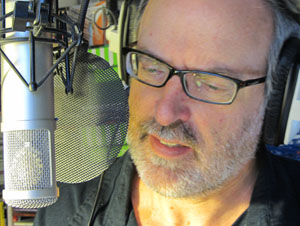 "Assume The Position", Sundays 22:00, Mondays, Fridays 22:00 (repeat) Latest playlist
New to GRTR!, Sundays 21:00 (from 5.01.14) , Tuesdays 16:00, Thursdays 21:00 (repeat) Latest playlist
---
David presents 'Assume the Position', a weekly show signposting new additions to the website, upcoming tours and playing the best new and classic rock tracks, and 'New to GRTR!' showcasing latest additions to our playlist.
David Randall grew up in the sixties on a diet of pirate Radio Caroline North enchanted by both the music and the informality. Like many enthusiasts, as a youngster he made home recordings of an imaginary radio station using an early reel to reel.
David was far too young to join the 'pirates' and therefore comforts himself with the thought that - having grown up intimately with their output - he subconsciously absorbed their presentation styles and enthusiasm.
Whilst at University he worked at BBC Radio Birmingham witnessing first hand the work of Alan Dedicoat (the voice of the National Lottery) who was then a station announcer. He then auditioned for Radio 210 (Thames Valley) when Bob Harris was Head of Music and Presentation and Mike Read and Steve Wright were on the DJ roster.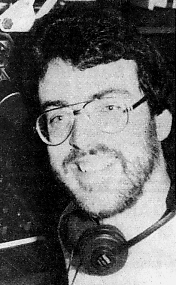 David was unsuccessful and decided that he would pursue an alternative career. However he maintained his radio interest in the 1980s when he worked for Liverpool's biggest hospital radio station, later becoming station manager. David says: "Technically, the station was kitted out with some of the best ex-BBC equipment and it provided an excellent training ground not least with the roadshows which entailed engaging the public and of course raising funds for the hospital. Unfortunately the studios were next to the morgue!"
The Internet gave David a chance to rekindle and develop his lifelong radio interests and study of rock radio. He says: "Amazingly, much rock radio is still driven by a fairly restricted playlist rotating the familiar big name artists. There is a lack of real depth in the programming. With GRTR! Radio we like to give a voice to independent and upcoming artists as well as the more mainstream and we take great pleasure in searching out those who may have been overlooked or forgotten about over the years but who nevertheless repay greater investigation. There are also specialist presented and continuous music sequences for a range of genres under a general classic rock banner."
David Randall in 1983
"It's amazing that the Internet now gives an opportunity to reach a global radio audience - it's created more of a level playing field - and much of our feedback comes from outside the UK as listeners discover the refreshing music mix. For example, we've had some great comments from listeners in North America which traditionally has been a stronghold for FM Rock Radio."
David established the radio channel after the demise of UK City Radio which broadcast his weekly show from 16 June 2007. The idea was to complement the reviews and interviews that appeared on the well-established classic rock website Get Ready to ROCK!
His biggest radio heroes are those who trailblazed rock music in the UK sometimes in the face of adversity: Alan Freeman, Bob Harris and Johnnie Walker. He aims to bring elements of their style and spirit to his own programming. In particular, he was always very impressed with Bob Harris' overnight show for BBC Radio 1 in the early-1990s: "If there is a model for GRTR! Radio it is that. Bob calls it a strip show, rather than a specialist sequence, but he played a really healthy selection of music with interviews and live sessions and before his subsequent more specialist Country and Americana interests."
David's own musical tastes came full circle with the start of the Get Ready to ROCK! website in 2003. For a period in the eighties he was very interested in disco and funk music (with pop this formed the staple output of his hospital radio station) and the 1990s was something of a blank as music became less important in his life almost coinciding with Bob Harris' removal from Radio 1 as part of an old-school DJ cull in 1993. Now fully reformed and enlightened, David cherishes that he started buying records in the early 1970s in what was a glorious and formative period for classic and progressive rock.
If you'd like to make your own suggestions for any of our features (see below) or request a particular track please contact us.
The 'New to GRTR!' sequence is broadcast on Tuesdays at 16:00 showcasing new releases and gives a flavour of the range of music played on the station.
You can also hear David interviewing artists in our regular 'Songwriters' and 'Guitarists' series. These have included Steve Hackett, Rod Argent, Joan Armatrading and Geoff Downes.
---
Forthcoming shows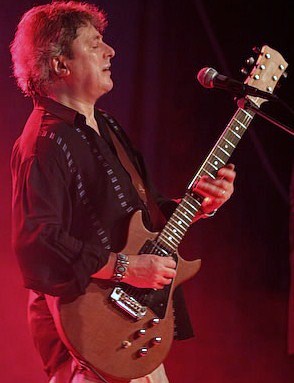 Photo: www.robingeorge.co.uk
Sunday 1 December 2013, 22:00
In the second hour we play an exclusive preview, and one of the last recordings of the late PETE HAYCOCK. 'Blue Songs' - a project with Robin George - is scheduled for 2014 release.
Plus new music from BRAM STOKER, JOSH TAERK, ROYAL SOUTHERN BROTHERHOOD and classic rock from some of the best albums of 2013.
Sunday 22 December 2013, 22:00
David runs through some of his favourite tracks from 2013 and edited interview highlights.
Sunday 29 December 2013, 22:00
The 'Best of 2013' as selected by the GRTR! Reviewers and as voted for by GRTR! readers and listeners.
Contact us with your own favourites!
'Anniversary Rock' feature
From 13 January 2013, we pick out three anniversaries with tracks to suit.
If you have a suggestion for this sequence, please let us know by email, you can also suggest tracks for those forthcoming shows listed above.
Sunday 13 January: tracks from Eric Clapton, The Rolling Stones and The Police
Sunday 20 January: The Sweet, David Bowie, Whitesnake
Sunday 27 January: Fleetwood Mac, Keith Emerson, Kiss
Sunday 3 February: Toto, George Harrison, Shocking Blue
Sunday 10 February: Donovan, Manfred Mann's Earth Band, Dire Straits
Sunday 17 February: Tori Amos, Whitesnake, Average White Band
Sunday 24 February: Uriah Heep, The Rolling Stones, The Beatles
Sunday 3 March: Forcefield II, Jimi Hendrix, Robben Ford
Sunday 10 March: Kate Bush, Eric Clapton, Bon Jovi
Sunday 17 March: The Police, R.E.M., Billy Joel
Sunday 24 March: Steve Hackett, Billion Dollar Babies, Lenny White
Sunday 31 March: Paul McCartney, Ian Gomm, Cozy Powell
Sunday 7 April: Patrick Simmons, Orianthi, David Bowie
Sunday 14 April: Electric Light Orchestra, Deep Purple, Led Zeppelin
Sunday 21 April: Thea Gilmore, Maggie Bell, The Who
Sunday 28 April: Mick Ronson, Muddy Waters, Alanis Morissette
Sunday 5 May: Todd Rundgren, The Moody Blues, Julian Lennon
Sunday 12 May: Fat Mattress, Crosby Stills Nash & Young, Noel Gallagher's High Flying Birds
Sunday 19 May: Jeff Beck, Stevie Nicks, Edgar Winter
Sunday 26 May: Linda Ronstadt, Frida, Donovan
Sunday 2 June: Electric Light Orchestra, Jethro Tull, The Police
Sunday 9 June: Eric Clapton, Rory Gallagher, Dire Straits
Sunday 16 June: Fleetwood Mac, Blackmore's Night, Bryan Adams
Sunday 23 June: Little Feat, Alice Cooper, The Corrs
Sunday 30 June: Argent, Tracy Chapman, 10cc
Sunday 7 July: Traffic, Keith Emerson Band, Gerry Rafferty
Sunday 21 July: Eagles, Iron Butterfly, The Police
Sunday 28 July: Mia Chambray, Robert Palmer, Steve Winwood
Sunday 4 August: Buddy Guy, The Rolling Stones, Paul Rodgers/Slash
Sunday 11 August: Cream, Lovin' Spoonful, Arthur Brown
Sunday 18 August: James Griffin, Creedence Clearwater Revival, Hundred Days
Sunday 25 August: The Knack, Jethro Tull, 10cc
Sunday 1 September: Buckingham Nicks, Nektar, Jimmy Webb
Sunday 8 September: Allman Brothers Band, Michael Sembello, Rod Stewart
Sunday 15 September: Marc Bolan,Thunder, Jim Croce
Sunday 22 September: John Waite, Carlos Santana, Stone The Crows
Sunday 29 September: Grand Funk, John Mayer, Bon Jovi
Sunday 6 October: Yardbirds, ZZ Top, Paul McCartney
Sunday 13 October: DBA, Cream, Led Zeppelin
Sunday 27 October: Black Sabbath, Squeeze, Derek & the Dominos
Sunday 3 November: Faces, Joe Cocker, Pearl Jam
Sunday 10 November: Jimmy Page/Robert Plant, Jimi Hendrix Experience, Mott The Hoople
Sunday 17 November: The Beatles, The Boomtown Rats, R.E.M.
Sunday 24 November: Nick Drake, Glen Campbell, Eric Clapton
Sunday 1 December: Deep Purple, Tommy Bolin, The Carpenters,

Playlists 2013 (updated 02.12.13)
October-December 2013
---
Highlights 2013
Sunday 3 November 2013, 22:00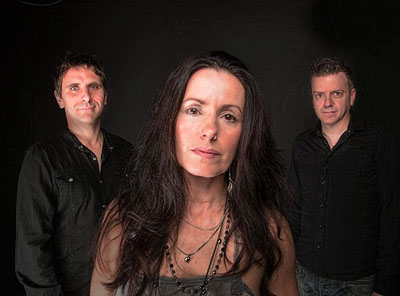 In the first hour, an exclusive live session from premier progsters MAGENTA
Sunday 20 October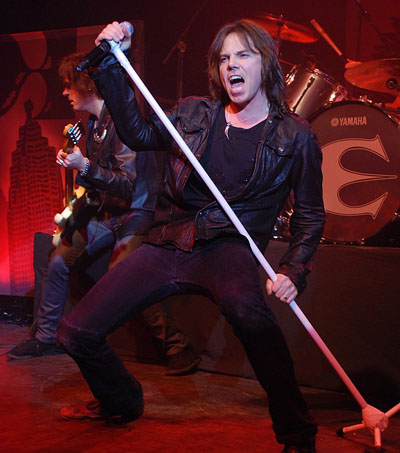 Europe's Joey Tempest talks about the new album, 'Live At Sweden Rock' released 21 October

Feature
Sunday 29 September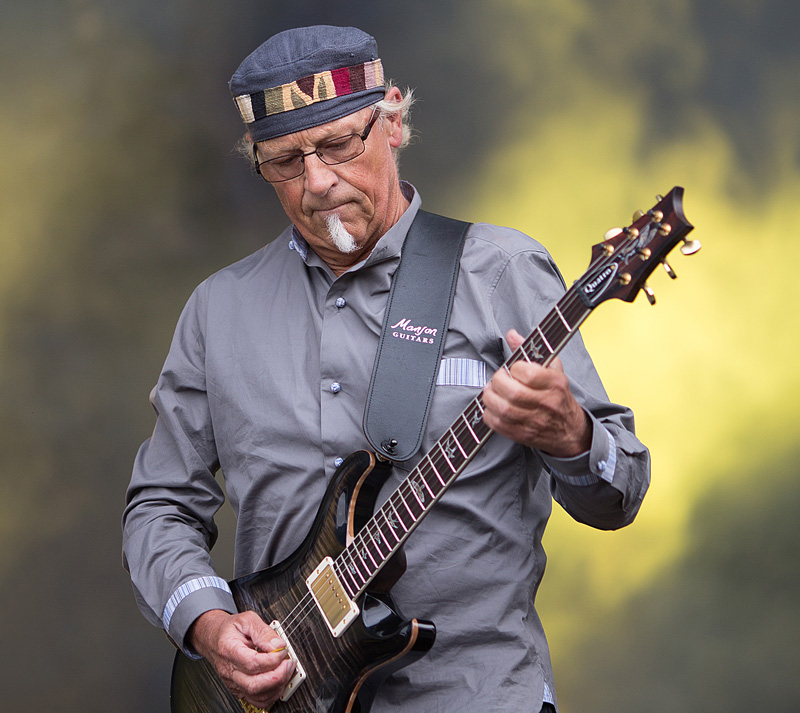 Photo: Simon Dunkerley/GRTR!

Martin Barre, the Jethro Tull guitarist, sets out on an extensive European tour this month to coincide with the release of his new solo album 'Away With Words'.

In the first hour of David's weekly show, he'll be playing four exclusive live tracks recorded recently by Martin Barre and his band.

Sunday 19 May - 300th Edition

David celebrates his 300th show by including some of his favourites over a six year period.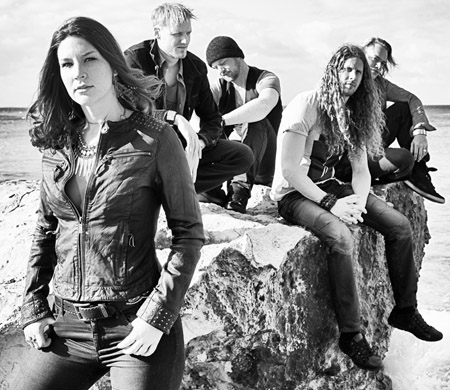 Sunday 5 May (Monday 6 and Friday 10 May repeat)
We have our usual mix of new and classic rock including - in the first hour - a chat with Jack Sharp from the band WOLF PEOPLE with tracks from their new album 'Fain'.
In the second hour, we chat to Charlotte Wessels from Dutch symphonic metallers DELAIN, talking about the band and the new album 'Interlude' on the eve of release.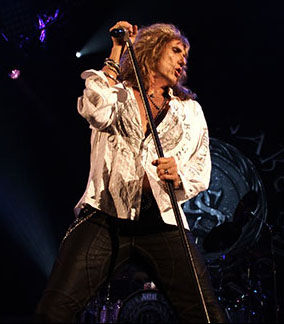 Sunday 17 March, 22:00
David chats to David Coverdale about Whitesnake ahead of the release of the new live album 'Made In Japan'
---
---
Regular feature
Live Legends
Two tracks featuring bands who are particularly renowned in the live context
---
Click the link below to reveal those artists that have featured in our Live Legends sequence, and then make your own suggestion!
Click the link below to reveal those artists that have featured in our Hair Metal sequence, and then make your own suggestion!
---
Playlist Archive 2007-2012

October 2012-December 2012 (updated 30 December 2012)
(Will open in new window, Adobe Reader required)

July 2012-September 2012 (updated 8 October 2012)
(Will open in new window, Adobe Reader required)

April 2012 - June 2012 (updated 25 June 2012)


(Will open in new window, Adobe Reader required)
---
January 2011-March 2011
(Will open in new window, Adobe Reader required)
April 2011-June 2011
(Will open in new window, Adobe Reader required)
July 2011-September 2011
(Will open in new window, Adobe Reader required)
October 2011 - December 2011
(Will open in new window, Adobe Reader required)
---
Playlists (2010)

January 2010 - March 2010
(Will open in new window, Adobe Reader required)

April 2010--June 2010
(Will open in new window, Adobe Reader required)

July 2010-September 2010
(Will open in new window, Adobe Reader required)

October 2010-December 2010
(Will open in new window, Adobe Reader required)
---
Playlists (2009)
January 2009 - March 2009
(Will open in new window, Adobe Reader required)
April 2009 - June 2009
(Will open in new window, Adobe Reader required)
July 2009 - September 2009
(Will open in new window, Adobe Reader required)
October 2009-December 2009
(Will open in new window, Adobe Reader required)
---
Playlists (2008)
January 2008 - March 2008
(Will open in new window, Adobe Reader required)
April 2008 - June 2008
(Will open in new window, Adobe Reader required)
July 2008 - September 2008
(Will open in new window, Adobe Reader required)
October 2008 - December 2008
(Will open in new window, Adobe Reader required)
---
Playlists (2007)



June-September 2007
(Will open in new window, Adobe Reader required)

October-December 2007
(Will open in new window, Adobe Reader required)
---
---
Play a sample >>

---