David Randall
---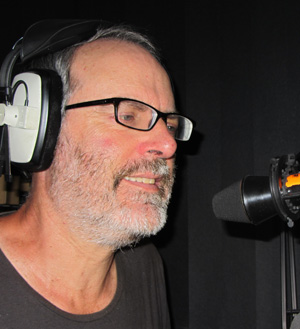 "Assume The Position", Sundays 22:00, Mondays, Fridays 22:00 (repeat) Latest playlist
New to GRTR!, Sundays 21:00; Tuesdays 16:00, Thursdays 21:00 (repeat) Latest playlist

---
David presents 'Assume the Position', a weekly show signposting new additions to the website, upcoming tours and playing the best new and classic rock tracks, and 'New to GRTR!' showcasing latest additions to our playlist.
David Randall grew up in the sixties on a diet of pirate Radio Caroline North enchanted by both the music and the informality. Like many enthusiasts, as a youngster he made home recordings of an imaginary radio station using an early reel to reel.
David was far too young to join the 'pirates' and therefore comforts himself with the thought that - having grown up intimately with their output - he may have subconsciously absorbed their presentation styles and enthusiasm.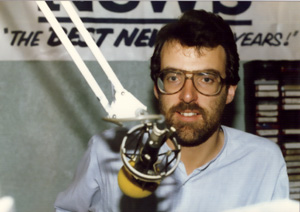 Whilst at University he worked at BBC Radio Birmingham witnessing first hand the work of Alan Dedicoat (the voice of the National Lottery) who was then a station announcer. He then auditioned for Radio 210 (Thames Valley) when Bob Harris was Head of Music and Presentation and Mike Read and Steve Wright were on the DJ roster.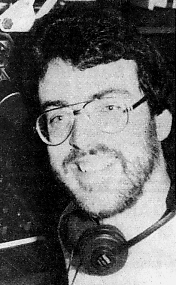 David was unsuccessful and decided that he would pursue an alternative career. However he maintained his radio interest in the 1980s when he worked for Liverpool's biggest hospital radio station, later becoming station manager. David says: "Technically, the station was kitted out with some of the best ex-BBC equipment and it provided an excellent training ground not least with the roadshows which entailed engaging the public and of course raising funds for the hospital. Unfortunately the studios were next to the morgue!"
The Internet gave David a chance to rekindle and develop his lifelong radio interests and study of rock radio. He says: "Amazingly, much rock radio is still driven by a fairly restricted playlist rotating the familiar big name artists. There is a lack of real depth in the programming. With GRTR! Radio we like to give a voice to independent and upcoming artists as well as the more mainstream and we take great pleasure in searching out those who may have been overlooked or forgotten about over the years but who nevertheless repay greater investigation. There are also specialist presented and continuous music sequences for a range of genres under a general classic rock banner."
"It's amazing that the Internet now gives an opportunity to reach a global radio audience - it's created more of a level playing field - and much of our feedback comes from outside the UK as listeners discover the refreshing music mix. For example, we've had some great comments from listeners in North America which traditionally has been a stronghold for FM Rock Radio."
David established the radio channel after the demise of UK City Radio which broadcast his weekly show from 16 June 2007. The idea was to complement the reviews and interviews that appeared on the well-established classic rock website Get Ready to ROCK!
His biggest radio heroes are those who trailblazed rock music in the UK sometimes in the face of adversity: Alan Freeman, Bob Harris and Johnnie Walker. He aims to bring elements of their style and spirit to his own programming. In particular, he was always very impressed with Bob Harris' overnight show for BBC Radio 1 in the early-1990s: "If there is a model for GRTR! Radio it is that. Bob calls it a strip show, rather than a specialist sequence, but he played a really healthy selection of music with interviews and live sessions and before his subsequent more specialist Country and Americana interests."
David's own musical tastes came full circle with the start of the Get Ready to ROCK! website in 2003. For a period in the eighties he was very interested in disco and funk music (with pop this formed the staple output of his hospital radio station) and the 1990s was something of a blank as music became less important in his life almost coinciding with Bob Harris' removal from Radio 1 as part of an old-school DJ cull in 1993. Now fully reformed and enlightened, David cherishes that he started buying records in the early 1970s in what was a glorious and formative period for classic and progressive rock.
If you'd like to make your own suggestions for any of our features (see below) or request a particular track please contact us.
The 'New to GRTR!' sequence is broadcast on Sundays at 21:00 showcasing new releases and gives a flavour of the range of music played on the station.
You can also hear David interviewing artists for our special features. These have included Steve Hackett, Rod Argent, David Coverdale, Joan Armatrading, Geoff Downes, Martin Barre, Paul Rodgers and many others.
Assume The Position with David Randall - 14 December 2014 by Get Ready To Rock! Radio on Mixcloud
Throughout December, David will be playing some of his favourite tracks of 2014, culminating in The Best of 2014 on Sunday 28 December, featuring reviewer, reader and listener selections.
On Sunday 4 January 2015, we'll be replaying a selection of David's 2014 interviews, with STEVE LUKATHER, JOEY TEMPEST (Europe), ANETTE OLZON and ERIC RIVERS (H.E.A.T.)
---
2014 highlights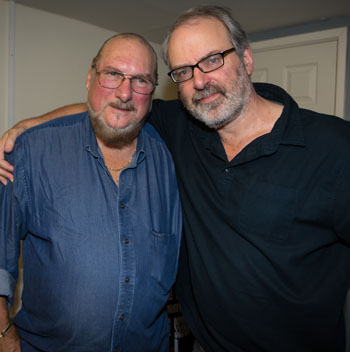 Photo: Simon Dunkerley

Sunday 2 November, 17:00

David chatted to Stax legend Steve Cropper at the start of his UK tour with Animals & Friends (October 2014).

That chat forms the basis of a one hour special in the Heroes series.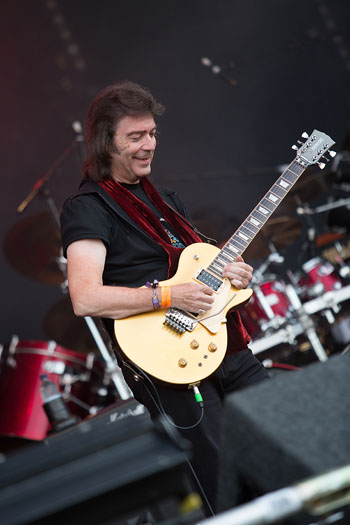 Sunday 5 October
David chats to Steve Hackett ahead of his UK tour dates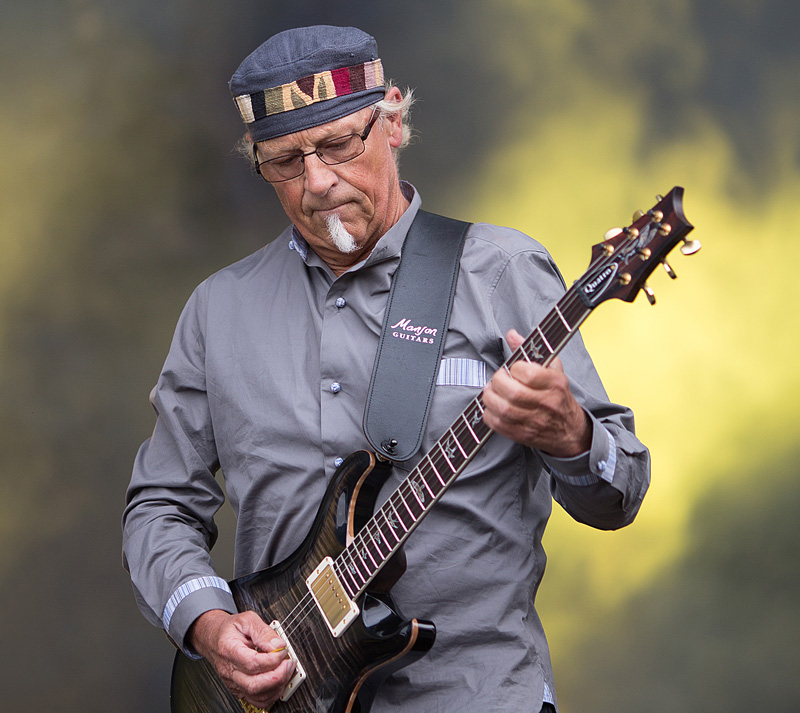 Sunday 28 September 2014, 22:00 (repeated Monday 29 September and Friday 3 October, 22:00)
On the eve of the release of his latest album - 'Order Of Play' we replay our recent chat with Martin Barre who also selects some of his favourite tracks from other artists. And in the second hour some of Martin's highlights from both Jethro Tull and his solo work including his session for GRTR! last year.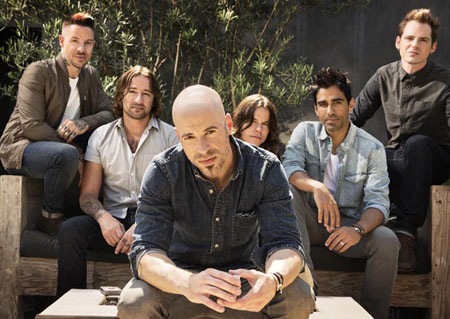 Sunday 17 August, 22:00 (Monday 18 and Friday 22 August, 22:00 repeat)
David chats to Chris Daughtry, frontman of his band Daughtry who play London Roundhouse on 12 October.
Since 2006 Chris has clocked up platinum and gold album sales and collaborated with the likes of Chad Kroeger, Brent Smith (Shinedown) and Marti Frederiksen.
We'll be playing tracks from his albums and chatting about his career.
Sunday 13 July, 22:00 (Monday 14 July and Friday 18 July, 22:00 repeat)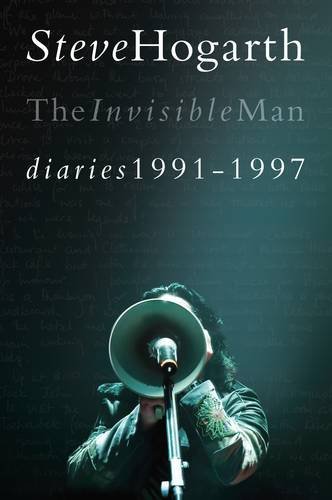 In the first hour, David previews the Cambridge Rock Festival, 7-10 August.
In the second hour, he chats to Marillion frontman STEVE HOGARTH about his new book with tracks from the latest Marillion release 'A Sunday Night Above The Rain'.
Sunday 6 July, 22:00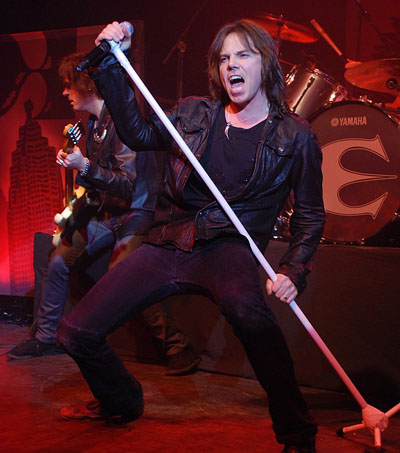 In the first hour David previews some of the acts appearing at this year's Steelhouse Festival, Ebbw Vale, South Wales (19-20 July) and chats to JOEY TEMPEST of headliners EUROPE.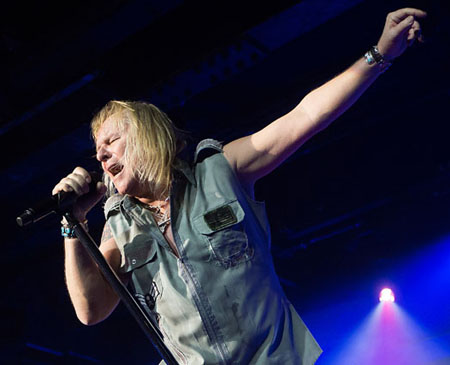 Photo: Simon Dunkerley

Sunday 8 June, 22:00

David talks to Bernie Shaw about Uriah Heep and the new album 'Outsider'.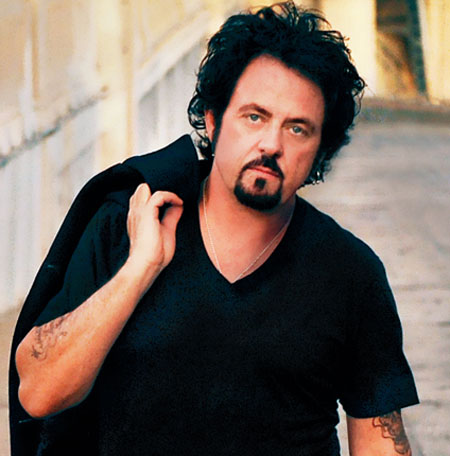 Sunday 18 May, 22:00 The Guitarists
David chatted to legendary guitarist Steve Lukather, about his career including Toto.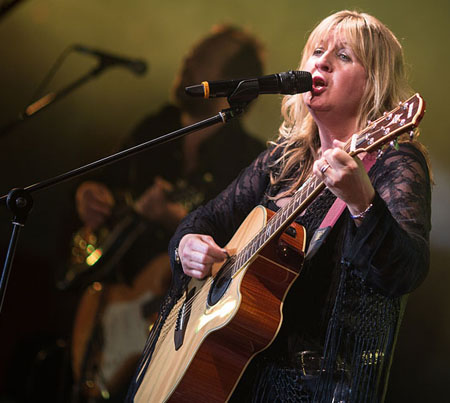 Monday 21 April, 22:00 (Friday 25 April, 22:00 repeat)
David looks back on the first three months of the year and plays some of his favourite albums. Plus, a ticket giveaway and interview with Deborah Bonham who releases her new album 'Spirit' this month.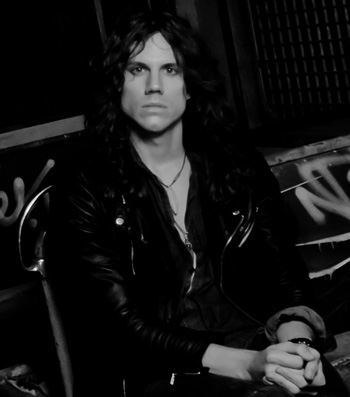 Sunday 16 March 2014, 22:00 (repeated Monday 17 March and Friday 21 March, 22:00)
David chats to Eric Rivers of the Swedish band H.E.A.T. and plays tracks from the forthcoming album 'Tearing Down The Walls'.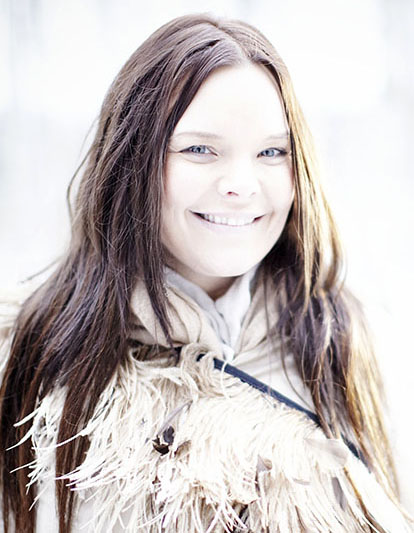 Sunday 9 March 2014, 22:00
David chats to Anette Olzon, with tracks from her new album 'Shine' released 31 March.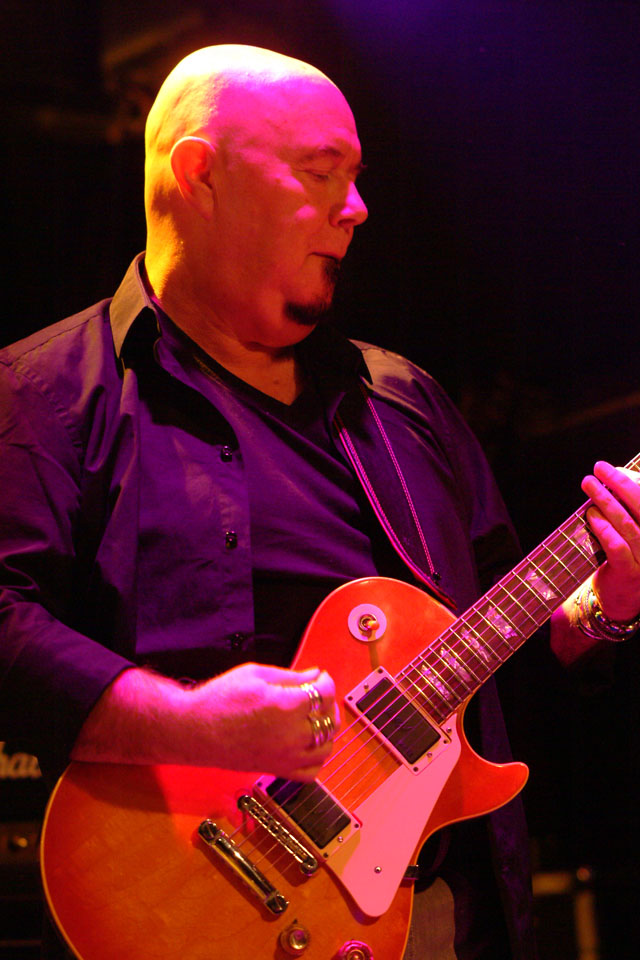 Photo: Noel Buckley

Sunday 2 March 2014, 22:00

Tony Clarkin of Magnum talks about the new album and his songwriting, illustrated with tracks from 'Escape From The Shadow Garden' released on 24 March.


Regular features

Anniversary Rock feature

If you have a suggestion for this sequence, please let us know by email, you can also suggest tracks for those forthcoming shows listed above.

2014

Sunday 6 April: The Doobie Brothers, Fleetwood Mac, Bill Haley & The Comets
Sunday 13 April: Anthony Phillips, The Rolling Stones, Pink Floyd
Monday 21 April: Maria Taylor, Grace Slick, The Who
Sunday 27 April: Johnny Winter, Status Quo, Norman Greenbaum
Sunday 4 May: Vinegar Joe, Dolores O'Riordan, Jimi Hendrix
Sunday 11 May: Tony Hadley, Jim Kerr, Asia
Sunday 25 May: Jeff Buckley, Eagles, Edie Brickell & The New Bohemians
Sunday 1 June: Rich Robinson, Ian Anderson, Joey Belladonna
Sunday 8 June: Tony Joe White, Led Zeppelin, Paul McCartney & Wings
Sunday 15 June: Billy Joel, Chrissie Hynde, Frankie Goes To Hollywood
Sunday 22 June: King Curtis, Hawkwind, Joe Perry
Sunday 29 June: Huey Lewis And The News, Nils Lofgren, Don Felder
Sunday 6 July: The Everly Brothers, Raf Ravenscroft, David Bowie
Sunday 20 July: Richard Marx, Patrizia, Thea Gilmore
Sunday 27 July: James Taylor, Gram Parsons, Jerry Jerry & The Sons Of Rhythm Orchestra
Sunday 3 August: Bad Company, Jackson Browne, Toto
Sunday 10 August: Manfred Mann's Earth Band, Arthur Brown & Vincent Crane, Alice Cooper
Sunday 17 August: James Griffin, Ringo Starr, Eric Clapton
Sunday 24 August: Talisman, Ten Years After, The Darkness
Sunday 31 August: Phoneys & The Freaks, Steve Winwood, Philip Bailey
Sunday 7 September: Fozzy, John Parr & Rick Wakeman, Led Zeppelin
Sunday 14 September: John Illsley, Kate Bush, Stackridge
Sunday 21 September: John Waite, Culture Club, Slipknot
Sunday 5 October: David Bowie, Midge Ure, Whitesnake
Sunday 12 October: Pink Floyd, Robert Plant, Saxon
Sunday 19 October: Bachman Turner, Chicago, T-Rex
Sunday 26 October: U2, The Allman Brothers Band, Ozzy Osbourne
Sunday 9 November: Booker T & The MGs, Santana, Frankie Goes To Hollywood
Sunday 16 November: Lindisfarne, Robin Beck, Isaac Hayes
Sunday 23 November: Nick Drake, Badfinger, Don Felder
Sunday 30 November: Billy Cobham, Deep Purple, Heart
Sunday 7 December: Bush, Anubis Gate, Billy Idol
Sunday 14 December: Foo Fighters, Sly & The Family Stone, Isley Brothers


(updated 15.12.14)

January 2014 - March 2014

April 2014 - June 2014

July 2014 - September 2014

October 2014 -

---
(2007-2013)
---
Regular feature
Live Legends
Two tracks featuring bands who are particularly renowned in the live context
Click the link below to reveal those artists that have featured in our Live Legends sequence, and then make your own suggestion!
---
Playlist Archive 2007-2013

Playlists 2013 (updated 30.12.13)
(Will open in new window, Adobe Reader required)
---
October 2012-December 2012 (updated 30 December 2012)
(Will open in new window, Adobe Reader required)

July 2012-September 2012 (updated 8 October 2012)
(Will open in new window, Adobe Reader required)

April 2012 - June 2012 (updated 25 June 2012)


(Will open in new window, Adobe Reader required)

---
January 2011-March 2011
(Will open in new window, Adobe Reader required)
April 2011-June 2011
(Will open in new window, Adobe Reader required)
July 2011-September 2011
(Will open in new window, Adobe Reader required)
October 2011 - December 2011
(Will open in new window, Adobe Reader required)

---
Playlists (2010)

January 2010 - March 2010
(Will open in new window, Adobe Reader required)

April 2010--June 2010
(Will open in new window, Adobe Reader required)

July 2010-September 2010
(Will open in new window, Adobe Reader required)

October 2010-December 2010
(Will open in new window, Adobe Reader required)

---
Playlists (2009)
January 2009 - March 2009
(Will open in new window, Adobe Reader required)
April 2009 - June 2009
(Will open in new window, Adobe Reader required)
July 2009 - September 2009
(Will open in new window, Adobe Reader required)
October 2009-December 2009
(Will open in new window, Adobe Reader required)

---
Playlists (2008)
January 2008 - March 2008
(Will open in new window, Adobe Reader required)
April 2008 - June 2008
(Will open in new window, Adobe Reader required)
July 2008 - September 2008
(Will open in new window, Adobe Reader required)
October 2008 - December 2008
(Will open in new window, Adobe Reader required)

---
Playlists (2007)



June-September 2007
(Will open in new window, Adobe Reader required)

October-December 2007
(Will open in new window, Adobe Reader required)

---
---
Play a sample >>

---
Page updated 15.12.14