David Randall
---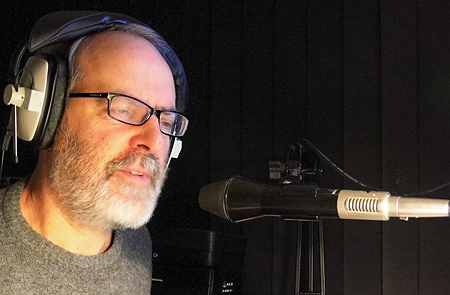 "Assume The Position", Sundays 22:00, Mondays, Fridays 22:00 (repeat) Latest playlist
New to GRTR!, Sundays 21:00; Tuesdays 16:00, Thursdays 21:00 (repeat) Latest playlist

---
David presents 'Assume the Position', a weekly show signposting new additions to the website, upcoming tours and playing the best new and classic rock tracks, and 'New to GRTR!' showcasing latest additions to our playlist.
David Randall grew up in the sixties on a diet of pirate Radio Caroline North enchanted by both the music and the informality. Like many enthusiasts, as a youngster he made home recordings of an imaginary radio station using an early reel to reel.
David was far too young to join the 'pirates' and therefore comforts himself with the thought that - having grown up intimately with their output - he may have subconsciously absorbed their presentation styles and enthusiasm.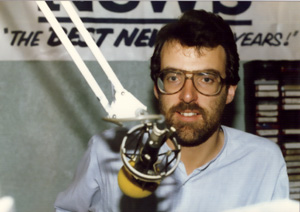 Whilst at University he worked at BBC Radio Birmingham witnessing first hand the work of Alan Dedicoat (the voice of the National Lottery) who was then a station announcer. He then auditioned for Radio 210 (Thames Valley) when Bob Harris was Head of Music and Presentation and Mike Read and Steve Wright were on the DJ roster.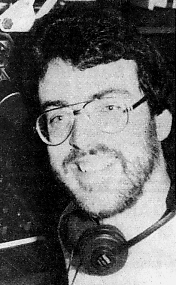 David was unsuccessful and decided that he would pursue an alternative career. However he maintained his radio interest in the 1980s when he worked for Liverpool's biggest hospital radio station, later becoming station manager. David says: "Technically, the station was kitted out with some of the best ex-BBC equipment and it provided an excellent training ground not least with the roadshows which entailed engaging the public and of course raising funds for the hospital. Unfortunately the studios were next to the morgue!"
The Internet gave David a chance to rekindle and develop his lifelong radio interests and study of rock radio. He says: "Amazingly, much rock radio is still driven by a fairly restricted playlist rotating the familiar big name artists. There is a lack of real depth in the programming. With GRTR! Radio we like to give a voice to independent and upcoming artists as well as the more mainstream and we take great pleasure in searching out those who may have been overlooked or forgotten about over the years but who nevertheless repay greater investigation. There are also specialist presented and continuous music sequences for a range of genres under a general classic rock banner."
"It's amazing that the Internet now gives an opportunity to reach a global radio audience - it's created more of a level playing field - and much of our feedback comes from outside the UK as listeners discover the refreshing music mix. For example, we've had some great comments from listeners in North America which traditionally has been a stronghold for FM Rock Radio."
David established the radio channel after the demise of UK City Radio which broadcast his weekly show from 16 June 2007. The idea was to complement the reviews and interviews that appeared on the well-established classic rock website Get Ready to ROCK!
His biggest radio heroes are those who trailblazed rock music in the UK sometimes in the face of adversity: Alan Freeman, Bob Harris and Johnnie Walker. He aims to bring elements of their style and spirit to his own programming. In particular, he was always very impressed with Bob Harris' overnight show for BBC Radio 1 in the early-1990s: "If there is a model for GRTR! Radio it is that. Bob calls it a strip show, rather than a specialist sequence, but he played a really healthy selection of music with interviews and live sessions and before his subsequent more specialist Country and Americana interests."
David's own musical tastes came full circle with the start of the Get Ready to ROCK! website in 2003. For a period in the eighties he was very interested in disco and funk music (with pop this formed the staple output of his hospital radio station) and the 1990s was something of a blank as music became less important in his life almost coinciding with Bob Harris' removal from Radio 1 as part of an old-school DJ cull in 1993. Now fully reformed and enlightened, David cherishes that he started buying records in the early 1970s in what was a glorious and formative period for classic and progressive rock.
If you'd like to make your own suggestions for any of our features (see below) or request a particular track please contact us.
The 'New to GRTR!' sequence is broadcast on Sundays at 21:00 showcasing new releases and gives a flavour of the range of music played on the station.
You can also hear David interviewing artists for our special features. These have included Steve Hackett, Rod Argent, David Coverdale, Joan Armatrading, Geoff Downes, Martin Barre, Paul Rodgers and many others.

Connect with David at LinkedIn
Selected shows are now available to listen again at Mixcloud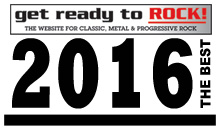 From 27 November, David will be looking back at 2016 and playing some of his favourite tracks.
On 18 December in a special "Best of 2016" he'll be counting down the popular vote and announcing the results for Best Albums and Gigs of the year.
On Christmas Day, there'll be a montage of interview excerpts from 2016 with some previously un-broadcast material.
On New Years Day, David looks forward to gigs, tours and festivals in 2017.

2016 highlights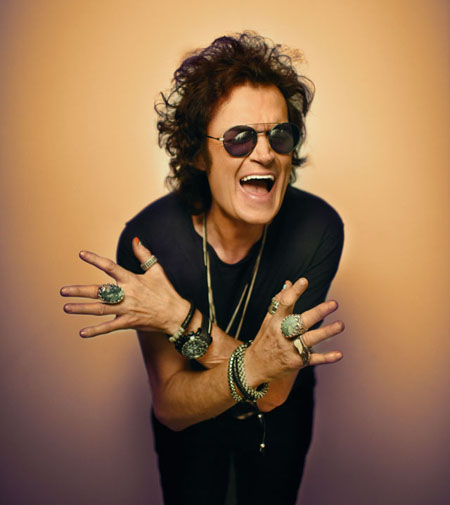 Sunday 30 October, 22:00 (Monday 31 October and 4 November, 22:00 repeat)
A double header interview special with GLENN HUGHES and SIMON KIRKE
In the first hour David chats to Glenn Hughes about his new album 'Resonate' and plays tracks.
Now available on Mixcloud
In the second hour David catches up with Simon Kirke on the last day of the Bad Company tour.
Now available on Mixcloud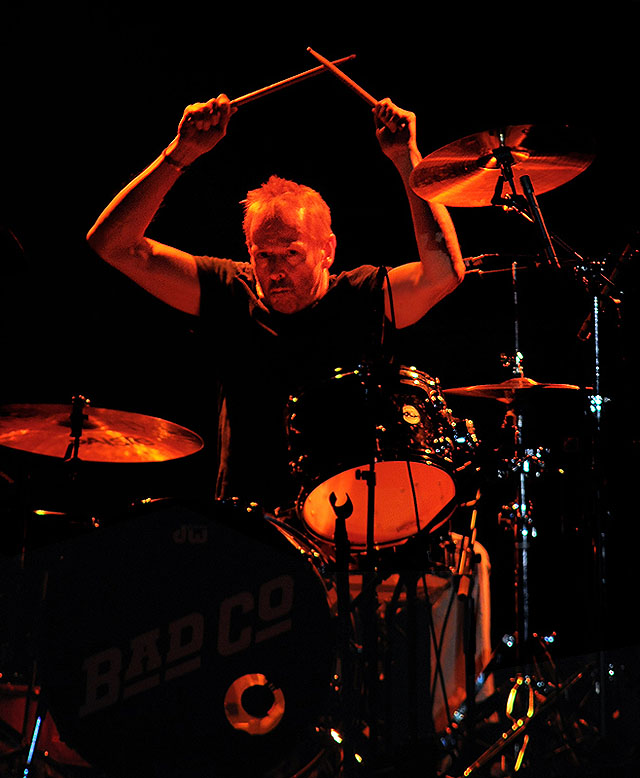 Photo: Steve Goudie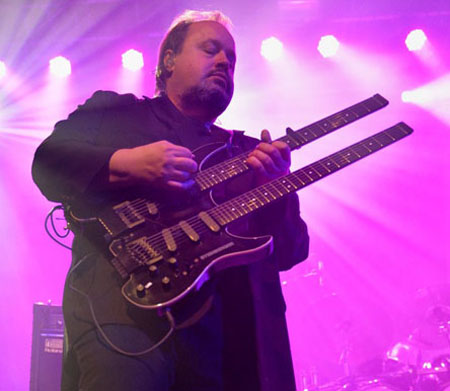 Photo: Iain Scott/GRTR!
Sunday 18 September 2016, 22:00 (Monday 19 and Friday 23, 22:00 repeat)
Steve Rothery chats to David ahead of the release of Marillion's new album, 'FEAR', including tracks from Steve's solo albums.
Now available on Mixcloud
Sunday 4 September 2016, 22:00 (Monday 5th and Friday 9th, 22:00 repeat)
By way of an update, David Randall chats to Jude as part of his weekly show 'Assume The Position'.
Featuring tracks from her 'Songclub' albums and two exclusive plays from her forthcoming studio album.
Now available on Mixcloud (Parts 1 & 2)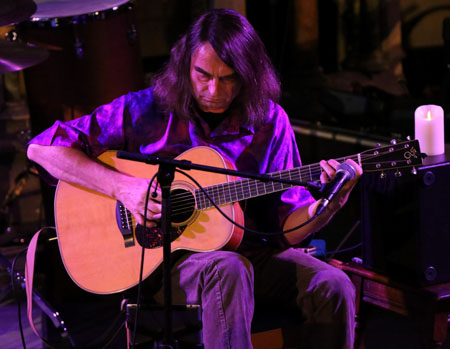 GRAEME TAYLOR (Gryphon)

Sunday 31 July, 18:00 (Thursday, 4 August 22:00 repeat)
Founder member and guitarist Graeme Taylor chats about the medieval prog rockers who play more dates in August/September.
Now available on Mixcloud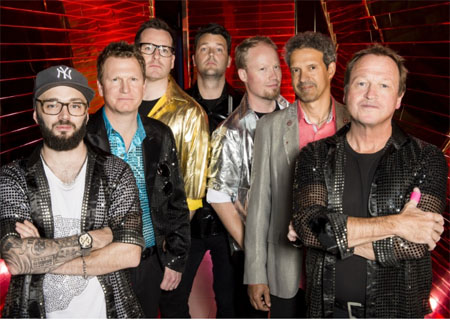 MARK KING (Level 42)

Sunday 24 July, 18:00 (Thursday, 28 July 22:00 repeat)
David chats to the frontman and founder member of Level 42. The band are on tour in the UK in October.
Now available on Mixcloud
DAN REED NETWORK

Sunday 29 May, 22:00 (Monday, Friday 22:00 repeat)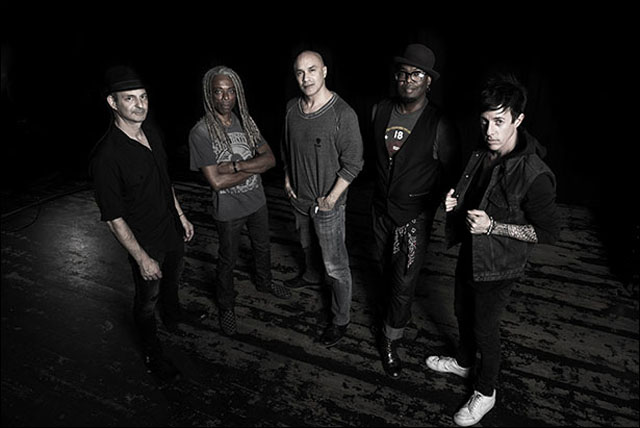 In the first hour of his show, David chats to Dan Reed and plays tracks from the new Dan Reed Network album.
(Mixcloud Player above)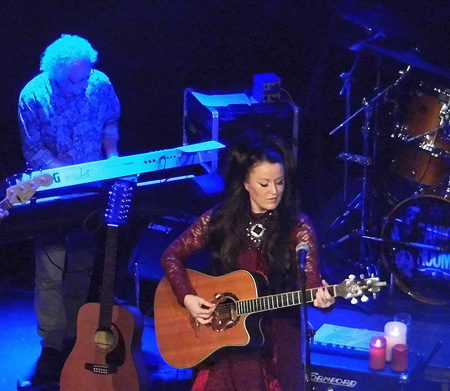 PANIC ROOM
Sunday 15 May, 22:00
In the first hour David previews the forthcoming "Panic Room Weekend" and current PledgeMusic campaign to finance the band's first DVD.
(Mixcloud Player above)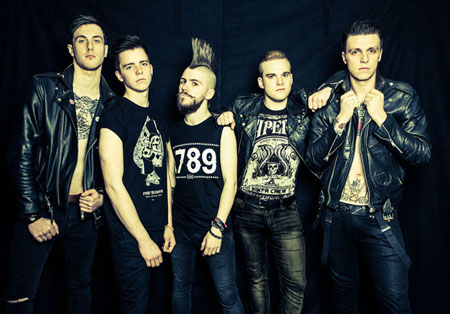 THE TREATMENT (Mitchel Emms)
David Randall chats to The Treatment frontman at the start of the band's spring UK tour.
Now available on Mixcloud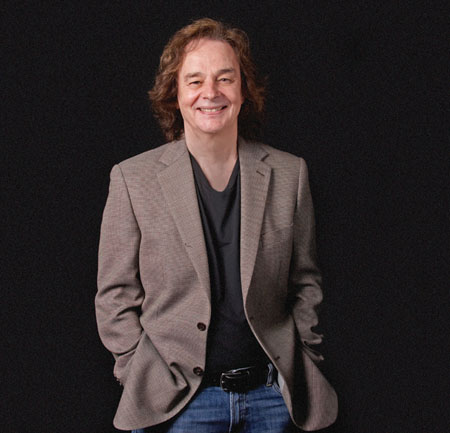 COLIN BLUNSTONE
Sunday 3 April, 18:00 Part 1 (Thursday 7 April, 22:00 repeat)
Sunday 10 April 18:00 Part 2 (Thursday 14 April, 22:00 repeat)
David Randall chats to Colin in a new feature which tracks the pop rock singer songwriter from earliest days with The Zombies.
Featuring his solo work, collaborations with Rod Argent and Alan Parsons, plus a selection of Colin's favourite songs
More information (incl. UK tour dates - April 2016)
Part 1 & 2 now available on Mixcloud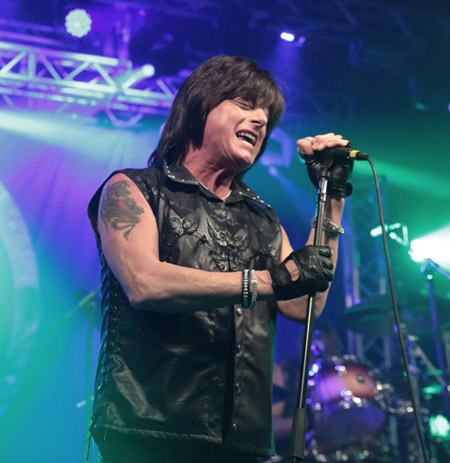 JOE LYNN TURNER
Monday 28 March, 22:00 Parts 1 & 2

David Randall chats to Joe Lynn Turner about his career including Rainbow, Yngwie Malmsteen and Deep Purple.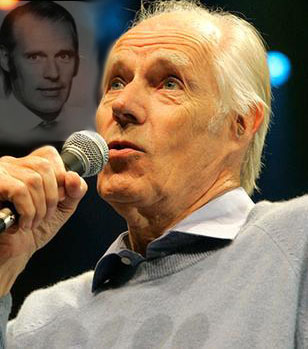 REMEMBERING GEORGE MARTIN
Sunday 13 March 2016, 22:00 (Monday 14 March and Friday 18 March , 22:00 repeat)
A tribute to Sir George Martin who died recently.
Now available on Mixcloud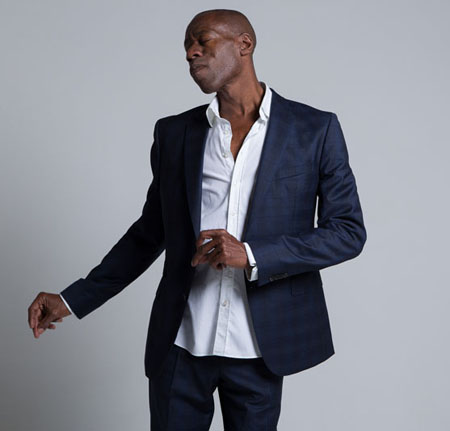 ANDREW ROACHFORD
Sunday 6 March 2016, 18:00 (Thursday 10 March , 22:00 repeat)
In "The Eclectic Mix" David chats to Andrew Roachford ahead of his UK tour dates, with tracks from the new album 'Encore'.
Now available on Mixcloud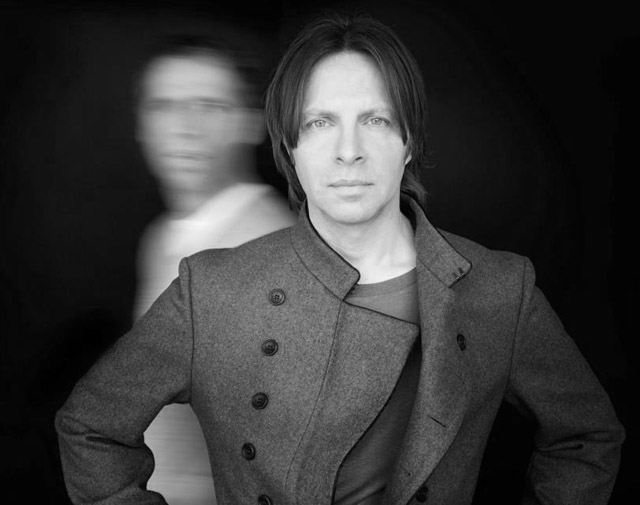 JOHNNY HATES JAZZ
Sunday 28 February 2016, 22:00 (Monday 29 February and Friday 4 March, 22:00 repeat)
In the first hour, David chats to Johnny Hates Jazz frontman Clark Datchler about the band on the eve of their UK tour dates.
Now available on Mixcloud

Playlists 2016 [updated 05.12.16]
Playlists (2007-2015)
---
Archive 2015
---
Regular feature
Live Legends
Two tracks featuring bands who are particularly renowned in the live context
Click the link below to reveal those artists that have featured in our Live Legends sequence, and then make your own suggestion!
---
Playlist Archive 2007-2015
(Links will open new window, Adobe Reader required)
---
(Links will open new window, Adobe Reader required)
January 2014 - March 2014

April 2014 - June 2014

July 2014 - September 2014
(Links will open new window, Adobe Reader required)
---
October 2012-December 2012
(Will open in new window, Adobe Reader required)
July 2012-September 2012
(Will open in new window, Adobe Reader required)
---
January 2011-March 2011
(Will open in new window, Adobe Reader required)
April 2011-June 2011
(Will open in new window, Adobe Reader required)
July 2011-September 2011
(Will open in new window, Adobe Reader required)
October 2011 - December 2011
(Will open in new window, Adobe Reader required)
---

Playlists (2010)

January 2010 - March 2010
(Will open in new window, Adobe Reader required)

April 2010--June 2010
(Will open in new window, Adobe Reader required)

July 2010-September 2010
(Will open in new window, Adobe Reader required)

October 2010-December 2010
(Will open in new window, Adobe Reader required)



---

Playlists (2009)
January 2009 - March 2009
(Will open in new window, Adobe Reader required)
April 2009 - June 2009
(Will open in new window, Adobe Reader required)
July 2009 - September 2009
(Will open in new window, Adobe Reader required)
October 2009-December 2009
(Will open in new window, Adobe Reader required)
---

Playlists (2008)
January 2008 - March 2008
(Will open in new window, Adobe Reader required)
April 2008 - June 2008
(Will open in new window, Adobe Reader required)
July 2008 - September 2008
(Will open in new window, Adobe Reader required)
October 2008 - December 2008
(Will open in new window, Adobe Reader required)
---

Playlists (2007)



June-September 2007
(Will open in new window, Adobe Reader required)

October-December 2007
(Will open in new window, Adobe Reader required)



---

Contact the programme
---
Page updated 14.11.16