Heroes : Geezer Butler
---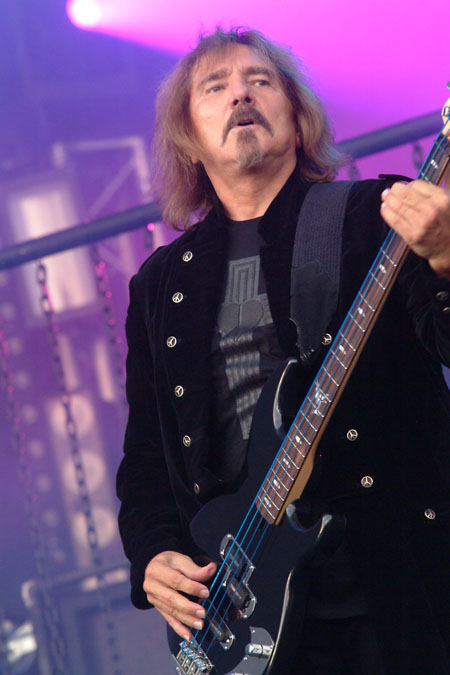 Photo: © Noel Buckley/GRTR!
Sunday 12 February, 18:00 repeat
David Randall talks to Geezer Butler
---
Broadcast history
Saturday 1 January 2010, 18:00
David Randall talks to Geezer Butler
Playlist
HEAVEN & HELL - Falling Off The Edge Of The World
HEAVEN & HELL - Follow The Tears
HEAVEN & HELL - Fear
BLACK SABBATH - Planet Caravan
BLACK SABBATH - Sabbath Bloody Sabbath
GZR - I Believe

---
GEEZER BUTLER
Terence Michael Joseph "Geezer" Butler formed Rare Breed with John 'Ozzy' Osbourne in 1967 which morphed into Earth with Tony Iommi and Bill Ward. By 1969 they were calling themselves Black Sabbath and Butler had switched to bass from rhythm guitar. Geezer wrote many of the lyrics for Sabbath, using the themes of human nature and science-fantasy.
With the exception of the period 1984-1991 and 1994-1997 when he formed his own band or played with Ozzy Osbourne, Butler has been with Sabbath through several incarnations including with Ronnie James Dio and Tony Martin as frontman.
The Dio-version of Sabbath led to the formation 'Heaven And Hell' named after the album of that name - together with Iommi and Dio - and a live album was released in 2007. Future plans were complicated by Dio's illness and subsequent death in 2010.
Since 1995 Geezer Butler has produced two solo albums as GZR.
---
---