Welcome
---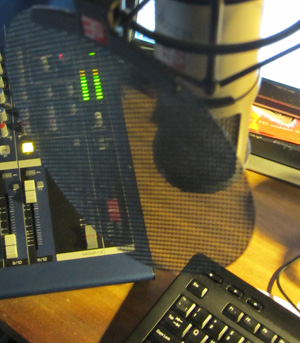 Welcome to Get Ready to ROCK! Radio

We stream continuous music from 06.00 - midnight (until 01.00 Friday and Saturday) All times are GMT
In October 2011 we celebrated our third year of broadcasting and announced that in 2012 Magnum would be our Ambassadors. More...
---
Why should I listen to Get Ready to ROCK! Radio?

"...music you want to hear"

If you've ever visited our associated website www.getreadytorock.com you will recognise the quality of content: reviews, interviews, features. Get Ready to ROCK! is now one of the premier web destinations for the discerning rock fan.



Get Ready to ROCK! Radio complements the website, and features many of the albums and artists that we review. We also give generous coverage to new, upcoming and independent artists.
We also link our playlist (where possible) to reviews at www.getreadytorock.com
---
What sort of music can I hear?



"...programmed by enthusiasts not accountants"



We cover "classic rock" in its widest sense but we are not driven by Top 40 formatting. All music is programmed and sequenced/presented by humans not automated software. Tracks are selected by experts in their specific genres.

You'll hear "slightly obscure rock tracks" alongside the latest releases and the more familiar, or more familiar artists with their less obvious output...

Our aim is to inspire the listener and to allow new discoveries...

We cover a range of genres under the general "classic rock" header, with dedicated programming for blues, progressive, heavy rock, melodic and metal.

>> GRTR! Radio by genre
>> More about the GRTR! Radio philosophy

---
How do I listen?

You can listen via our dedicated Radio Player or you can hear us via your favourite media player. Just click the appropriate links.

>> Audio help



We are registered with the popular internet radio portal www.reciva.com
Many standalone internet radio sets use Reciva to update their list of stations - just call up by genre - "Classic Rock" - and drill down to Get Ready to ROCK! Radio.
More than 40 consumer electronics companies - including British Telecom, Bush, Revo, Sangean and Tangent - use Reciva's technology platform.
>> Tip: On internet radios using the Reciva software the 'track playing' details are not enabled by default.
You'll need to register on the Reciva website and then click "My Radios", register your radio set by submitting the serial no. and registration code (obtained from the radio's configuration menu), then when your radio is added click the link to view your radio details. You can then check the box "Display metadata for all stations that broadcast it".
Pure internet radio sets (eg Evoke, Sensia) have a similar set-up and we can be accessed via the menu and genre "Classic Rock".

The Pure Lounge is being replaced by Pure Connect.
You can visit Pure's dedicated site which has the complete list of stations in their database.
>> Mobile users, please click here
---
We're listed in several internet radio directories
You can check us out at the following websites

---
Can I get involved?

Of course you can. Request a favourite artist, track, or suggest (and supply) some music for our programming...
Check out our forum and leave a post...
---
Join us?

If you'd like to produce and present a sequence of programming, please contact us for more information.

>> Contact
---
Advertising opportunities
We can offer a number of packages to help promote your product, in conjunction with www.getreadytorock.com if required, including:
show sponsorship
spot ads
banner ads
Please use our contact form to obtain further information
>> Contact
---
GRTR! Radio Player