In our special feature he chats to David Randall about his pcareer which really started when he was tape op. at Abbey Road, working on two Beatles albums and subsequently "The Dark Side Of The Moon" for Pink Floyd.
He formed The Alan Parsons Project with the late Eric Woolfson in 1975 and enjoyed great album success, although the band never toured.
The hour-long special features some of those artists Alan has worked with over the years and including his own music.
The Rock Diner is a regular five hour sequence, including many of the tracks that first appear in 'The Eclectic Mix' (Sundays, 16:00) along with a healthy mix of rock, prog and modern folk. The perfect backdrop to your house party, "quiet night in" or celebration.
Listeners can catch up with shows presented by Pete Feenstra, Stuart Hamilton, Peter Muir, David Randall and Peter Ross.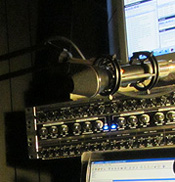 How can we help?
What can we offer artists and labels in terms of promotion?
We can jointly promote via our associated website www.getreadytorock.com - one of the web's main rock destinations for over 250,000 unique users each month. Gig and album reviews are consistently high in Google for maximum visibility.
The radio station "tweets" the playlist in real time and links directly to Last.FM - music lovers are more likely to find your music.
Selected shows are available now at Mixcloud, another way of getting your music out there via our interview features/specials.
Our sponsored label and artist showcases highlight your product via radio, website and in iTunes.
Our "In Session" series is a further vehicle to show an artist's depth in the context of an acoustic or live performance.
Get Ready to ROCK! is independent and has built an enviable reputation for informed, enthusiastic, eclectic and comprehensive coverage since 2002.
Contact us now!
---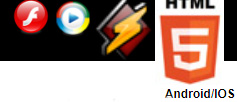 How to listen live?
We're in iTunes radio section under "Classic Rock".
On the TuneIn mobile app, search for Get Ready to ROCK! and save as a favourite (App available free for Android/iOS)
On many standalone wi-fi sets and Apple/Internet-enabled TV - search on the classic rock genre
And... via our website available in HTML5, Flash, Real Audio and Windows Media formats
And via our mobile site using the icon links at the top of the page
Our playlists are linked to Twitter and Last.FM in real time for greater visibility of your product or music.
---
>> On average we add about 300 new tracks to the playlist each week. Our weekly showcases include a representative sample and also give a flavour of the range of music played on the station
New to GRTR! Playlist (w/c 9 February 2015)
Showcase: Sunday 21:00, (Tuesday 16:00 & Thursday 21:00 repeat)
THE KENNEDYS Elegy (indie)
BLUEMINDED Have It All (indie)
THE BLOW MONKEYS Think Again (Blow Monkey Music)
DAN PATLANSKY Backbite (indie)
FRIED GOAT Takeaway (indie)
SKARLETT RIOT Divide Us (indie)
MARILYN MANSON Deep Six (Cooking Vinyl)
UFO Rollin' Rollin' (SPV)
VAN DER GRAAF GENERATOR All That Before (Esoteric Antenna)
DEEP PURPLE Strange Kind Of Woman (earMUSIC)
HORSE PARTY Receiver (indie)
New to GRTR! Playlist (w/c 2 February 2015)
Showcase: Sunday 21:00, (Tuesday 16:00 & Thursday 21:00 repeat)
KILL THE SILENCE Get Out! Get Out! (indie)
A NEW TOMORROW Back To Life (indie)
HORSE PARTY Out Of Sight (Repeat Records)
ZEN JUDDHISM Hold (Loosh Rote Records)
THE UNDERCOVER HIPPY Boyfriend (indie)
THE TOI Staring At The Sun (Sushi Roll)
JIMMY BARNES Working Class Man (Provogue)
PAW Imaginary Lover (HNE Recordings)
SILENT DIVIDE Broken Name (indie)
KNOCK OUT KAINE 16 Grams Of Heart Attack (Rocksector Records)
DEFY ALL REASON Bad Blood (indie)
BLACK WHISKEY Tie It Down (Rocksector Records)
SKARLETT RIOT Rising (indie)
THE STORYTELLER Curse Of The Seven Seas (Wild Kingdom/Sound Pollution)
---
>> Every 1-2 weeks we select albums and tracks for more frequent airplay. These can be new releases or reissues.
How do we make our selection? We use feedback from presenters and reviewers, and their opinions at www.getreadytorock.com
The aim is to signpost new artists where possible but not always the most obvious track or single and/or albums/artists worthy of further investigation.
Power Plays w/c 9 February 2015
HORSE PARTY Out Of Sight (Repeat Records)
DEFY ALL REASON Bad Blood (Pledge Music)
KNOCK OUT KAINE 16 Grams Of Heart Attack (Rocksector Records)
UFO Devil's In The Detail (SPV)
THE KENNEDYS Elegy (indie)

Featured Albums w/c 9 February 2015
10:00-12:00 LAST AUTUMN'S DREAM Level Eleven (AOR Heaven)
12:00-13:00 IMPERA Empire Of Sin (Escape Music)
14:00-16:00 TRISTAN MACKAY Wire & Wood (Battered Hat Records)
---
You'll find playlists for specific shows in the presenter section at our website
Follow us at Twitter for more information as we directly link to our playlist in real time ... over 270,000 tweets and rising and 1,400 followers and climbing!