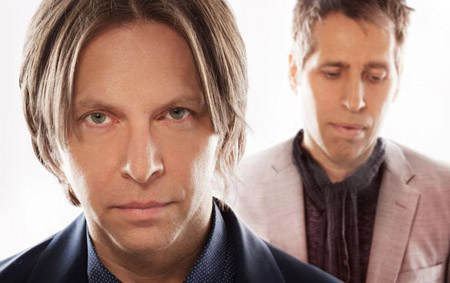 Hour special signposts Johnny Hates Jazz tour dates
Late eighties electronica-pop legends play rare UK dates in March
On Sunday 28 February we ran an hour long special, with David Randall chatting to Clark Datchler from Johnny Hates Jazz, ahead of their UK tour. This is repeated during the following week.
Johnny Hates Jazz had a massive selling debut album in 1988 and several hit singles but by the early-1990's they had split. They reformed in 2009 for several festival dates and in 2013 released their current album 'Magnetized' to wide acclaim and radio airplay.
Says David: "I loved the band's music back in the late-eighties. They had great songwriting and production values and were always potentially more durable than their contemporaries. The band never toured back in the day so these dates are especially significant."
An early tour review at www.getreadytorock.com will help signpost subsequent dates.
This special feature is now available via our "listen again" Mixcloud page and includes some of their best known material, tracks from 'Magnetized' and a special acoustic performance of 'Turn Back The Clock'.

More information (interview edit, and tour dates)
In the coming weeks, we'll be chatting to Andrew Roachford (also on tour in March) and Colin Blunstone (touring in April).
The Pete Feenstra Feature (Sundays, 20:00) regularly explores in some depth a specific artist and/or album. Occasionally the artist will select their favourite tracks that have influenced and inspired their own music over the years. Recent shows have included upcoming UK blues rockers Rainbreakers and guitarist Bernie Torme.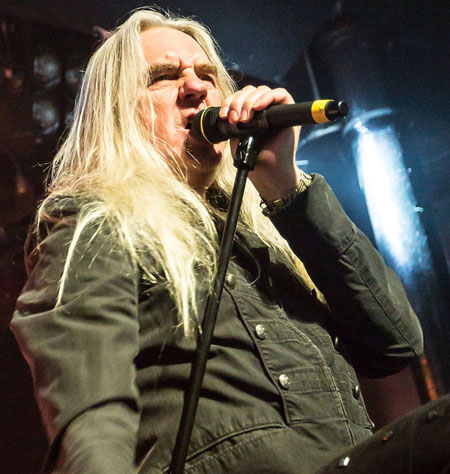 Biff Byford chooses favourite tracks in archive feature
9-album vinyl box set released 17 March, Get Ready to ROCK! Competition starts 7 March
On Thursday 3 March at 22:00 there's another chance to hear our 2014 archive feature when Biff Byford from Saxon chatted to us about the band and chose some of his favourite tracks.
This month the band release a 9-album box set covering the years 1991 to 2009, 'Eagles And Dragons'.
A competition at www.getreadytorock.com will give readers and listeners the chance to win one of the box sets.
More information (and review)
---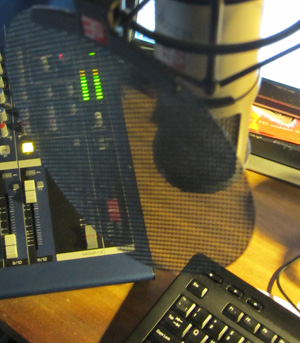 How can we help?
What can we offer artists and labels in terms of promotion?
We can jointly promote via our associated website www.getreadytorock.com - one of the web's main rock destinations for over 250,000 unique users each month. Gig and album reviews are consistently high in Google for maximum visibility.


Reviews take - on average - just 15 minutes to get to the top of Google after publication - great visibility, and especially useful for an early tour review...


The radio station "tweets" the playlist in real time and links directly to Last.FM - music lovers are more likely to find your music.


Selected shows are available now at Mixcloud, another way of getting your music out there via our interview features/specials.


Our sponsored label and artist showcases highlight your product via radio, website and in iTunes.


Our "In Session" series is a further vehicle to show an artist's depth in the context of an acoustic or live performance.
Get Ready to ROCK! is independent and has built an enviable reputation for informed, enthusiastic, eclectic and comprehensive coverage since 2002. We're not just metal, we're not just hard rock, we also support prog, blues and back catalogue as much as the contemporary.
Contact us now!
---
Did you know our playlist is linked to corresponding reviews at www.getreadytorock.com ? More information
---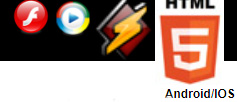 How to listen live?
We're in iTunes radio section under "Classic Rock".


On the TuneIn mobile app, search for Get Ready to ROCK! and save as a favourite (App available free for Android/iOS)


On many standalone wi-fi sets (eg Pure) and Apple/Internet-enabled TV - search on the classic rock genre


And... via our website available in HTML5, Flash, Real Audio and Windows Media formats


And via our mobile site using the icon links at the top of the page

Our playlists are linked to Twitter and Last.FM in real time for greater visibility of your product or music.
---

If you can't listen live...listen again!
You can catch up on various show highlights and interview/features via our Mixcloud page. It's also a great way of sampling our output.
For artists and labels, our Mixcloud media is another way of getting your music "out there". In respect of interview specials our presenters examine in some depth an artist's career and each sequence is sprinkled with carefully selected tracks that provide a fair and sometimes rare view of back catalogue.
For the listener this is a great way of catching up with an artist's output and discovering new material thereby informing future purchases.
---
Did you know our Last.FM page gives statistics about the range of music we play? More: Last.FM
---
>> On average we add about 300 new tracks to the playlist each week. Our weekly showcases include a representative sample and also give a flavour of the range of music played on the station with an emphasis on independent artists and labels.
New to GRTR! Playlist (w/c 29 February 2016)
Showcase: Sunday 21:00, (Tuesday 16:00 & Thursday 21:00 repeat)
THE QEMISTS Anger (indie)
BLACK ACES I'm Your Nightmare (Bad Reputation)
GRANDHOUR All In Or Nothing (Rock Hawk Records)
THE LAST VEGAS Hot Fudge (AFM Records)
MOB RULES Signs (SPV)
WOLFMOTHER The Simple Life (UMC)
MONSTER TRUCK Not From This World (Provogue)
GEOFF CARNE & THE HATZ Whatever Will Be (indie)
THE NEW ROSES Partner In Crime (Napalm Records)
SOTO Freak Show (earMUSIC)
IMPERIA Away (Massacre Records)
VAN CANTO The Betrayal (earMUSIC)
DELAIN Don't Let Go (Napalm Records)

New to GRTR! Playlist (w/c 22 February 2016)
Showcase: Sunday 21:00, (Tuesday 16:00 & Thursday 21:00 repeat)
FRAYMED What You're Doing Now (indie)
THE SENTON BOMBS Mass Vendetta (7Hard)
BROKEN WITT REBELS Georgia Pine (indie)
ECLIPTICA For Good (indie)
GRANDHOUR Grey Skies (Rock Hawk Records)
DEFECTO When Daylight Dies (Koda)
GRANDMA STRANGE Moonglade (indie)
SOULSTACK Just Don't Call It The Blues (indie)
SMOKE HEALER Figure It Out (indie)
REBECCA DOWNES It's That Easy (Mad Hat/Cargo Records)
THE WONDER STUFF Don't You Ever (IRL)
PRYTI Bitter Pill (indie)
TEMPORARY HERO Time After Time (Anticodon Records)
TEMPLE RENEGADE Last Man Standing (indie)
STRINGMAN DELIVERY Tonight We Ride (indie)
---
>> Every 1-2 weeks we select albums and tracks for more frequent airplay. These can be new releases or reissues.
How do we make our selection? We use feedback from presenters and reviewers, and their opinions at www.getreadytorock.com
The aim is to signpost new artists where possible but not always the most obvious track or single and/or albums/artists worthy of further investigation.
Power Plays w/c 7 March 2016

GRANDHOUR All In Or Nothing (Rock Hawk Records)
THE WONDER STUFF Weakened (IRL)
REBECCA DOWNES Believe (Mad Hat/Cargo Records)
THE DOWLING POOLE Rebecca Receiving (Pledge Music)
TOSELAND Too Close To Call (52 Music)
FLAUNT Sideshow (Anticodon Records)
JAKE MORLEY Falter (Sandwich Emporium)
Featured Albums w/c 7 March 2016
09:00-12:00 RICK SPRINGFIELD Rocket Science (Frontiers)
12:00-13:00 GRANDHOUR Bombs & Bullets (Rock Hawk Records)
14:00-16:00 PETE LASHLEY Magic Corner (indie)
---
You'll find playlists for specific shows in the presenter section at our website
Follow us at Twitter for more information as we directly link to our playlist in real time ... over 350,000 tweets and rising and 1.7k followers and climbing!