Heroes : Steve Cropper
---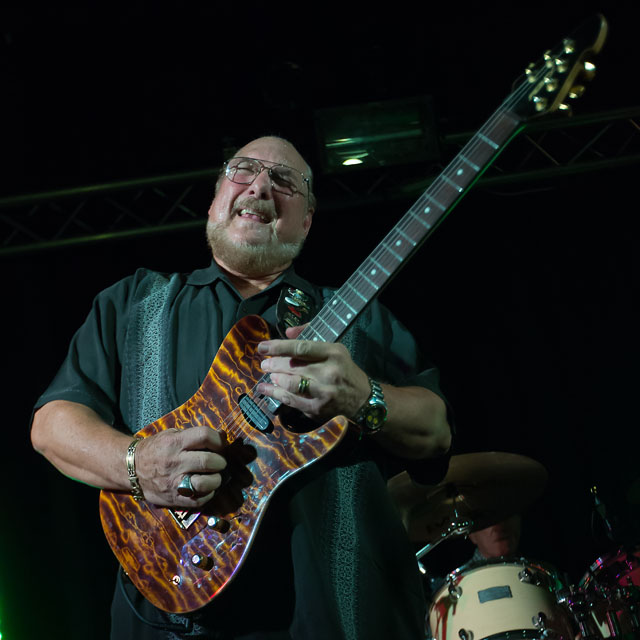 Photo: Simon Dunkerley
Sunday 2 November 2014, 17:00
Monday 3 November 22:00 and Thursday 6 November, 22:00 repeat
Steve Cropper chats about his career

---
STEVE CROPPER

The term legend or legendary is used perhaps too flippantly in the context of music, but the term can be firmly applied to Steve Cropper.
Steve was a member of the Stax Records house band from the early-1960s and lent his musical, production and composing skills to countless artists and sessions. And with the house band - Booker T & The MGs - he achieved wider success in his own right.
He grew up in Memphis and was exposed to post-war rock and roll and the prevalent R&B sounds, forming The Mar-Keys before coming to the attention of Stax president Jim Stewart. He became Stax's A & R man in early-1962 and teamed up with Booker T. Jones to form Booker T & The MGs. The band's first U.S. hit was 'Green Onions' in 1962. Perhaps surprisingly it wasn't until 1979, and after several reissues, that the song became a hit in the UK.
In 1980 he enjoyed a career resurgence when invited to join The Blues Brothers and made several albums and appeared in the 1982 film featuring John Belushi and Dan Ackroyd.
Since that time, Cropper has enjoyed greater recognition from his peers: in 2005 he was inducted into the Songwriters Hall of Fame and in 2010 the Nashville Songwriters Hall of Fame.
In recent years he has toured the UK with Animals & Friends when he appears as a special guest, and thrills audiences with both his anecdotes and his interpretation of some timeless soul classics.
---
---