The Eclectic Mix
---
Sundays, 17:00 (Rock Diner, Saturdays 19:00)
---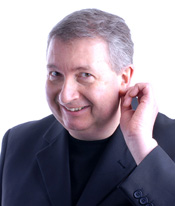 Jamie Field
Sundays 17:00 (Second Sunday of the month)
Jamie's Mix is also included in the Rock Diner sequence (Saturdays 19:00)
Jamie regularly selects a varied mix of music that reflects his varied record collection and musical taste.
Since 2001 he has been one of the mainstays of melodic/prog rock band Mermaid Kiss.
---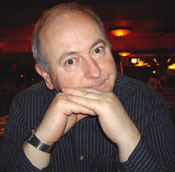 Alan Jones
Sundays 17:00 (Third Sunday of the month)
Alan's Mix is also included in the Rock Diner sequence (Saturdays 19:00)
For Alan, a prerequisite in any music is that it has 'balls' - not necessarily crunching riffs, far from it in fact, but it must have something to say to the listener - music to listen to, not just a background to whatever lifestyle you have. 'Don't let Simon Cowell win - the whole future of music is at stake!!'

---
Billy James
Sundays 17:00 (First Sunday of the month)
Billy has sequenced a unique journey through the world of prog, psychedelic and underground with some exclusives and obscurities .
More information and selected playlists
---
Stuart Hamilton
Rock's Byways
Sundays 17:00 (Last Sunday of the month)
A trip down the dusty lanes, nooks and crannies of rock history: bands that made it, those that didn't...
---