---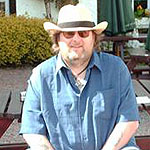 Stuart Hamilton
Back when I was a boy, I didn't know what the blues were. I knew I liked to rock, but that was about it. At the time I was working after school and at weekends as an apprentice butcher and early closing on a Saturday meant that if I got a shift on I could rush across town to the finest record emporium around - Ezy Ryder. They had a rubbish bin full of cut out albums and records without sleeves which I pored through every chance I got.
This day I discovered a sleeveless compilation album for about thruppence ha'penny which had a Vanilla Fudge track on it. That was enough for the nascent rocker in me, so I bought it and rushed off home to play it on my second hand Elizabethan mono record deck.
The first two tracks from Delaney & Bonnie and the MC5 were good, but then it hit me. Track 3! I had never heard anything like this before. I yanked it off the deck to see who it was (sleeveless, remember), and the three magic words appeared before me. Allman Brothers Band.
I saved up my wages from then on, buying anything and everything I could with those magic words on it. Then I started looking more closely at the credits. Who was this "McTell" that wrote 'Statesboro' Blues'? It couldn't be Ralph? No, it was Blind Willie. And so began an ongoing quest into the Blues that still gets me excited a quarter of a century on. Granted, I still like my Blues to rock and if there's a touch of a Southern roadhouse about it, so much the better, but the Blues is definitely where it all began.
Thursdays 20:00, Fridays 00:00 (repeat)
More blues: Tuesdays 20:00
www.myspace.com/rockintheblooze (includes playlists)
---
Stuart Hamilton Profiles, Saturdays 18:00, Sundays 20:00
Saturdays
3 October - Motorhead
10 October - Dream Theater
17 October - Queensryche
24 October - Marillion Part 1
31 October - Halloween Special
7 November - Purple People 6
14 November - Steve Hackett
21 November - Dio
28 November - Alice Cooper

Sundays
4 October - Dream Theater
On tour in October
11 October - Queensryche
The band play 'Hard Rock Hell' in December
18 October - Marillion Part 1
25 October - Marillion Part 2
New acoustic album in October, tour dates in Nov/Dec.
1 November - Purple People 6
Deep Purple are on tour in November.
8 November- Yes
On tour in November
15 November - Dio
On tour in November
22 November - Alice Cooper
On tour in November/December

All tour dates are in the UK

---
Contact Stuart

Play a sample >>
Windows Media | Audio help
---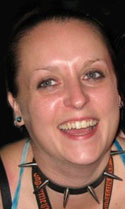 The Fluffmeister (AKA Natasha Toft)
Fluffmeister selects our regular Metal Hour every Friday night at 8pm and she says, "I have a very eclectic taste in music, yet my Mum's upbringing on Rock seriously impacted my music taste growing up. My Rock taste got harder over the years after being blown away by Pantera's "Cowboys From Hell" video in the very early days of MTV. "The Power of The Riff Compels Me" it always has and it always will! (I have this tattooed on my back and a "Dimebag Darrell" tribute tattoo on my thigh!)"

Favourite bands of all time include Pantera, Down and Clutch and most recent additions to my fave bands would include Hellyeah, Disturbed, Children of Bodom and DevilDriver. I also love Madonna, The Killers, Snoop Dogg and even early Take That!
Metal: Wednesdays 19:00
---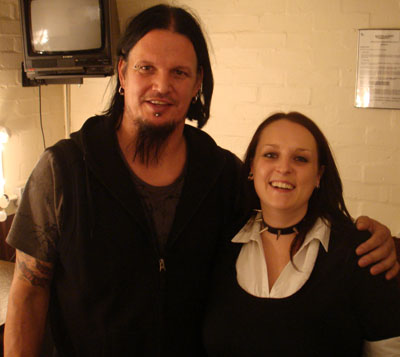 Dan Donegan (Disturbed) & Fluffmeister